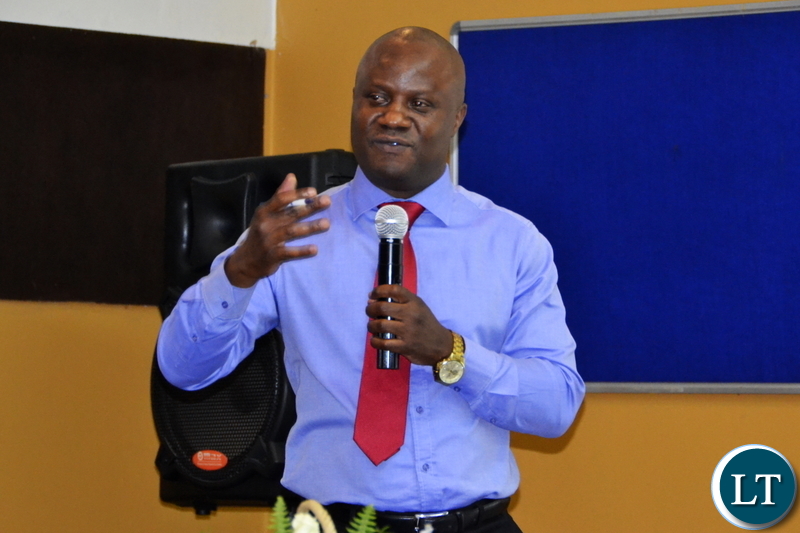 Government has advised accountants in the country to commit themselves to improved public service delivery, economic stabilisation, economic growth, and national building during the 2019 fiscal year.
Ministry of Finance Accountant General Dick Sichembe says it is important that accountants in the public sector especially ensure that there is prudent utilisation of public resources.
Dr. Sichembe explains in a statement obtained by ZANIS that this is in order for the accounting cadre to effectively contribute to the performance improvement of the public service through timely attainment of resource backed performance targets.
In so doing, he reasons, facilitating economic stabilisation, growth, and effective financial management will be the mantra of the accounting cadre forthwith adding that accountants in government ministries and departments will be expected to spearhead this crusade.
" In 2019, it will not be business as usual. Let us work together and make the accounting cadre proud contributors to nation building and prosperity in line with the aspirations of His Excellency the President of the Republic of Zambia, Mr. Edgar Chagwa Lungu, and the Minister of Finance, Mrs. Margaret D. Mwanakatwe, MCC, MP, " he states.
It is in this regard, he adds , government as it execute prudent management of public resources, through his ministry, would firmly but fairly give lawful financial management guidance to functional departments to help them to apply resources on planned programmes.
" By performing this role, we will be effectively contributing to productivity enhancement of Ministries, Provinces and Controlling Bodies' and helping the country to accelerate the growth of the economy through fiscal consolidation and financial discipline, " he says.
The Accountant General has however thanked all Accountants in the public sector for their contribution in the past year but was quick to request them make sure that 2019 becomes a year driven by discipline, honesty, hard work, integrity and accountability in the performance of our duties.
While he pledges to support the accountants this fiscal year, he warns that he will take punitive measures on any erring accountant found wanting this fiscal year.
" As Accountant General, I will ensure that you are supported in your work. However, should there be anyone among us who will not align themselves to the vision of serving the nation through compliance with the Public Financial Management, ACT, 2018, I will not hesitate to evoke disciplinary provisions, therein, against you, " he says.
[Read 468 times, 1 reads today]