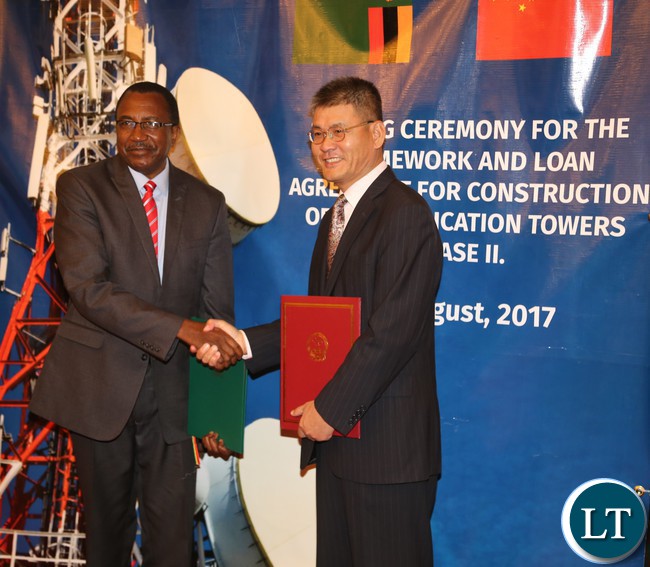 An International Organisation, TOKIDZ International, has praised government for its huge investments in Information and Communication Technology (ICT) infrastructure in the country.
TOKIDZ is a social enterprise promoting technologically aided and driven educational support packages in the country.
The organization's country's Chief Executive Officer Beston Chileya says his organisation is pleased with government's ICT policy direction and investment which he says will help speed up the country's education system and its development.
Mr Chileya said government's agenda of promoting ICT in the country and the construction of communication towers will cement Zambia's vision of being a digitally driven society.
" Government must also be praised for training teachers in ICT and other computer science subjects as well as continuing to distribute computers to schools around the country, " says Mr Chileya adding that : " this demonstrates that government has realized that there can be no development without the use of ICT."
The rising use of internet in Zambia , thanks to government's investment in the information sector, has now made it possible for organisations such as TOKIDZ to embrace and invest in e-learning thereby help addressing the challenges affecting the country's education system.
The TOKIDZ International – Zambia Chief Executive Officer has consequently revealed that his company has entered into partnerships with business houses and other stakeholders to create a platform for pupils especially in rural areas to access and procure e-learning products at affordable prices.
And TOKIDZ Director of Marketing and Sales Margaret Lengwe says her company intends to reach out to over 500,000 users by the end of 2019.
Ms Lengwe says her firm's educational support package is of international standard and that education authorities have been engaged to align the e-learning products to local needs and dictates.
She said the e-learning being promoted will help address shortcomings in the education sector such as high pupil-teacher ratio and lack of access as a result of limited school places and infrastructure.