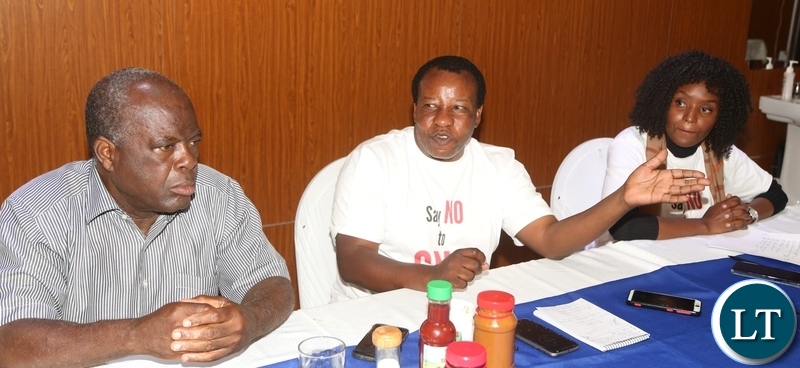 Civil Society Organisations (CSO) under the Zambia Alliance for Agro ecology and Biodiversity (ZAAB) says they will not accept manoeuvres to introduce Genetically Modified Crops in the country.
The organisations have raised concerns on the safety and impact on agricultural system and socio-economic well-being of farmers of the Genetically Modified Organisms (GMOs) intended to be introduced in Zambia.
In a joint letter to government which was also availed to the media in Lusaka today, the 31 CSOs under ZAAB have rejected in totality the introduction of GMOs in Zambia saying the risks of the GMOs overweighs the benefits.
Community Technology Development Trust Project Manager, Juliet Nangamba who is also ZAAB Executive Committee Member said all the CSOs in agriculture strongly object to the recent moves by the National Biosafety Authority (NBA) to radically change the national position on genetically engineering in the food and agricultural sector.
They have since demanded that the NBA consult the people of Zambia if indeed they want the national position of no-GMOs revoked before continuing to forge ahead with proposed new policy and regulations that are incongruous with current national opinion.
And the Zambia National Farmers Union (ZNFU) notes that Zambia stands to lose out on the investment that have been put into the agricultural sector and the market it has established for being a non GMO country over the years if GMO products are allowed in the country.
ZNFU Media and Public Relations Manager, Calvin Kaleyi said Zambia is known for producing non GMO crops that has high demand on the international market which he said should be maintained.
He said ZNFU will engage government at a high level to make the position known that GMO products have been rejected.
Speaking at the same briefing, a small holder farmer Robert Chimambo stated that GMO foods are responsible for many health problems that include cancer and also highly contributes to the water and air pollution hence, the need for all stakeholders to reject the move to introduce them in the country.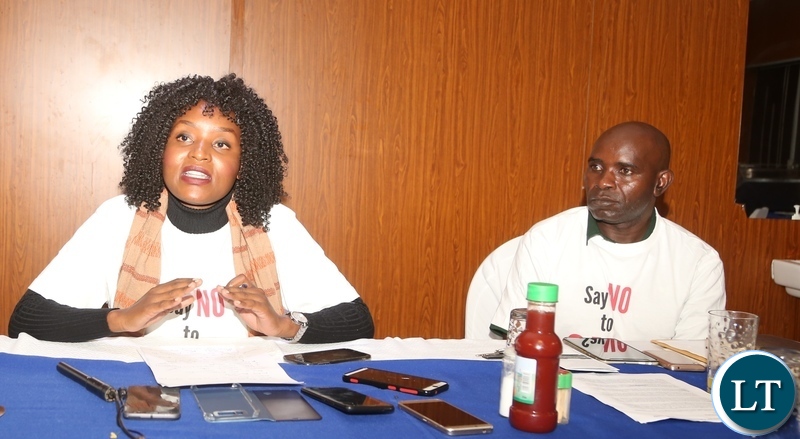 [Read 1,020 times, 1 reads today]