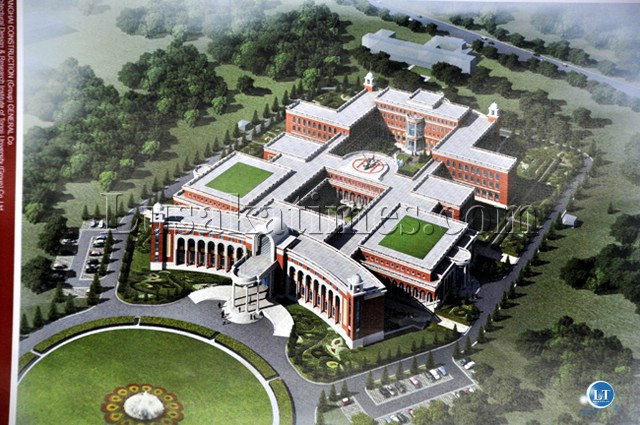 The Ministry of Housing and Infrastructure Development has revealed that it has not yet chosen a contractor for the construction of the new State house.
Speaking during an interview with ZANIS in Lusaka today, Ministry Spokesperson Jeff Banda, disclosed that only feasibility studies for the construction process have been initiated.
Mr. Banda said the suggestion to construct a new state was made about three years ago by a parliamentary committee on infrastructure.
The need to construct a new State House was necessitated by calls from stake holders that the state of the current one is old and lacks modern amenities.
Mr. Banda stated that for the past three years the issue was not attended to, but he was quick to say that there is an allocation in the 2019 budget for the process to begin.
Over the weekend, Minister of Housing and Infrastructure Development Ronald Chitotela said that in 2016 parliament appointed a committee to assess the need to Construct a new State House. The mandate included the assessment of the structural integrity of the existing State House Buildings.
According to the Minister, the committee physically inspected State House and their report showed that serious cracks have developed in the structure and that the existing State house built in 1932 for the then governor of Northern Rhodesia clearly has become both a safety and security danger.
Mr Chitotela said that the proposal to construct a new state house received overwhelming support from members of parliament as evidenced by the fact that MPs approved both the proposal to construct New state house and the 2019 Budget Line for its Construction
[Read 3,594 times, 3 reads today]