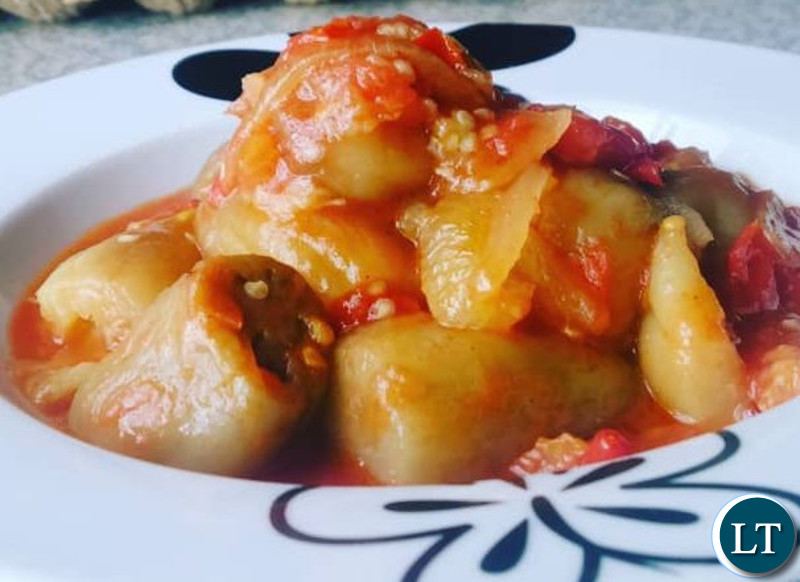 Impwa, also known as African eggplants, are among the healthiest foods you can eat and they are very affordable
By Dr. Chitalu Chilufya
Dear colleagues, friends and family,
Today, I wish to discuss the nutritional value of impwa…
Eggplants are a natural source of vitamin B, such as thiamin, niacin, B6 and pantothenic acid, that helps the body in the proper use of fat and protein; and also contributes to the nervous system positively. Vitamin B plays a vital role in promoting good health and well-being. It helps in brain development and also helps in making sure that the immune and nervous system works properly. Regular consumption of impwa provides you with enough vitamin B needed by the body.
Packed with minerals, vitamins and other nutritional properties, impwa can play a key role during pregnancy. They can help both pregnant women and unborn children for healthy situational conditions. The high presence of folic acid makes impwa an excellent food and useful dietary addition during pregnancy. Folic acid protects infants from neural tube defects that do occur.
Eggplants are a rich source of iron, which helps to increase the red blood cells in the body, thereby aiding in fighting against anaemia or deficiency in iron. But they are also rich in copper, another important component of red blood cells. Consuming eggplants regularly helps in making the red blood cells to flow adequately through your veins, thereby causing a boost in strength and energy.
They are equally an important source of soluble fibre and carbohydrates which can help in the control and prevention of diabetes. Foods rich in fibre and carbohydrate help in the regulation of blood sugar levels and glucose absorption. Consequently, eggplants are an excellent food for people suffering from diabetes helping with the reduction and prevention of type 2 diabetes.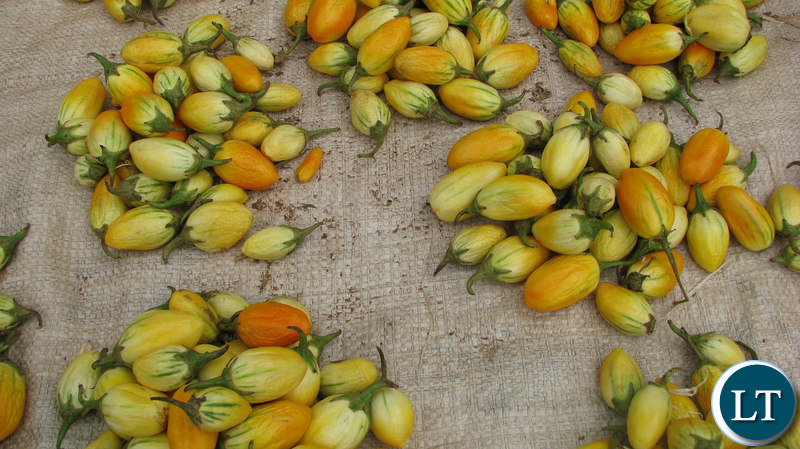 Impwa contain a high amount of calcium, magnesium, potassium and phosphorus. These minerals help in maintaining electrolyte balance in our body. This aids in neutralising sodium effects in the body, thereby controlling blood pressure levels. An antioxidant in eggplants known as chlorogenic acid also helps in reducing cholesterol levels in the body. Therefore regular consumption of impwa helps in maintaining a good blood pressure and cholesterol levels.
Impwa are rich in vitamin B1 and B6 (thiamin and niacin). These vitamins are essential in the body for the proper functioning of the heart and cellular respiration. Vitamin B1 deficiency leads to cardiovascular problems. Therefore foods rich in vitamin B1 play a vital role in ensuring a proper functioning of the cardiovascular. Vitamin B6 helps in maintaining a healthy nervous system. Consuming impwa can greatly help in preventing heart disorders.
Studies have also shown that polyphenols in eggplants have anti-cancer effects. The anthocyanins and chlorogenic acid help protect cells from damage caused by free radicals, thus preventing tumour growth and the spread of cancer cells. Anthocyanins prevent new blood vessels from forming in a tumour, reducing inflammation and blocking the enzymes that help cancer cells to spread.
Equal to the task and probably even more effective are the eggplant leaves as they are known to be natural blood cleansing herbs, especially when served raw as a salad. You can equally boil them for a few seconds and then filter the juice. The juice helps in cleansing the kidney by filtering the blood, preventing any form of kidney related issues.
But there is another important organ that is not left out, the liver. The importance of impwa to the liver cannot be overemphasised because of the antioxidants that help protect it from certain toxins, thereby making it a remedy for liver issues.
It should be now evident why our foreparents in villages would reach old age without complications of non communicable diseases. Next time you see impwa on sale, you know what to do. Make a decision today to choose a healthy eating lifestyle that prioritises vegetables. If you have found this write-up useful, remember to share it with friends and family.
The Author is a Medical Doctor, Law maker and Zambia's Minister of Health in President Edgar Lungu's Government