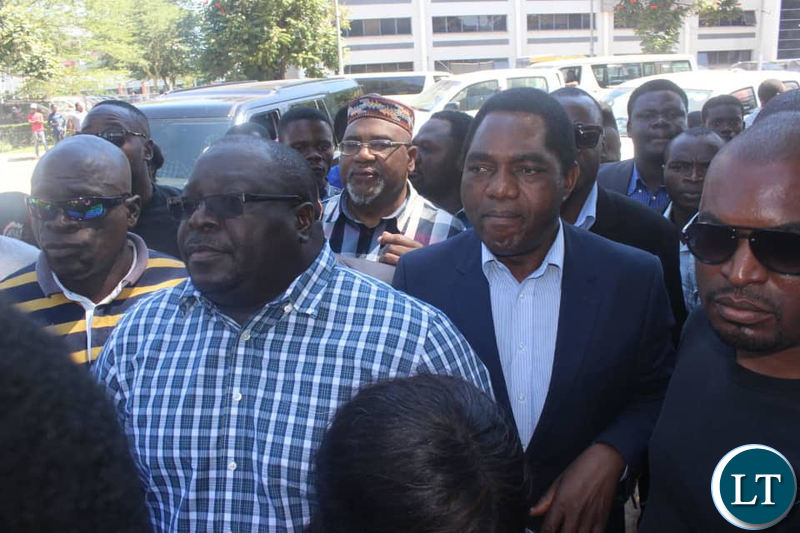 UPND Leader Hakainde has congratulated Alliance partner National Democratic Congress for scooping the Roan constituency by-election.
Mr. Hichilema congratulated newly elected MP, Engineer Chishala for putting up a spirited fight in the Constituency.
He thanked party members and supporters who joined the UPND in supporting and voting for the NDC.
"We all know who is causing the country untold misery, let's unite and democratically remove them from the driving seat", Mr. Hichilema added.
And Democratic Party President Harry Kalaba has congratulated the NDC and UPND for winning the Roan Parliamentary by elections.
Mr. Kalaba expressed hope that people's democratic wishes will continue to be respected.
[Read 4,362 times, 1 reads today]