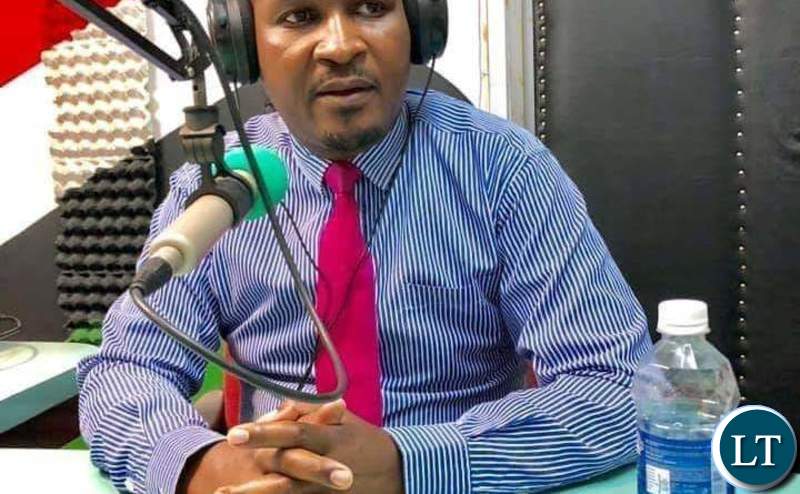 The Patriots for Economic Progress has noted with concerns happenings in the opposition UPND which culminated in the suspension of the Vice President for Administration Geoffrey Mwamba.
Party President Sean Tembo however says he has full confidence in the ability of the UPND leadership to deal with this matter conclusively, given the fact that UPND is a seasoned and experienced political party that has dealt with greater turbulence in the past.
Mr. Tembo says he also has reason to suspect that the current situation in UPND has an invisible hand of the ruling PF, as part of their wider programme to destabilize opposition political parties in Zambia.
He said these machinations by the ruling PF will not achieve their intended objectives because the opposition enjoy the goodwill and support of the majority of Zambians who are fed up with the corruption, incompetence and infinite arrogance of the PF and its Government.
Mr. Tembo said his party believe that the timing of the sponsored confusion in the Alliance partners UPND and NDC is designed to coincide with the attempts by the ruling PF to amend the Constitutional through the illegal and unconstitutional National Dialogue Forum.
He said the plan is to keep the opposition occupied with artificial internal wrangles while they sneak amendments to the Constitution and other related legislation, which are designed to disadvantage the opposition in the 2021 general elections.
He said his party expect the PF underhand efforts and attempts at undermining the opposition to increase as Zambia head towards the 2021 general elections.
Mr. Tembo whose party is in an Alliance with the UPND said these underhand methods will take the form of arbitrary arrests of opposition leaders on flimsy grounds, sponsored defections of senior opposition members, unconstitutional amendments to various laws among others