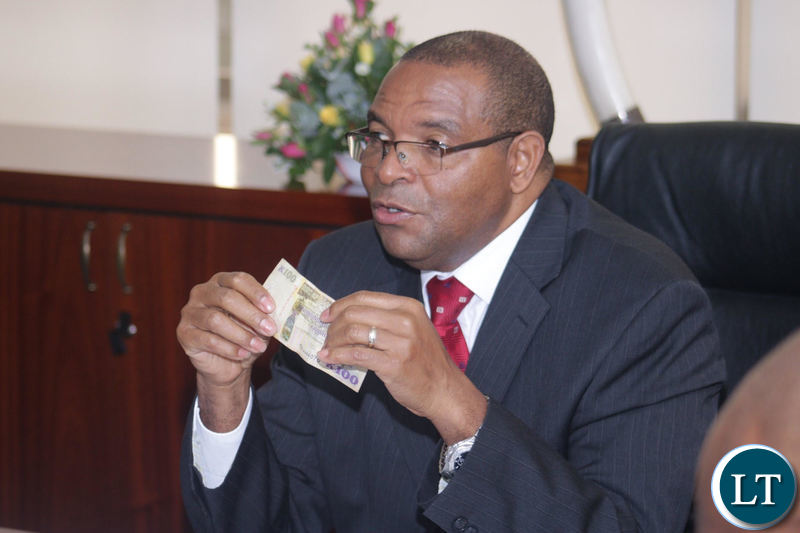 The Bank of Zambia has rubbished media reports that some K23 billion of recently printed bank notes has gone missing.
Some media reports indicate that the government has so far printed K23 billion in order to finance the wage bill and pay some Chinese contractors.
The reports indicate that the government has authorized the printing money.
But BoZ Deputy Governor Dr. Bwalya Ngandu says these reports are a total fabrication as there is a procedure in printing money.
And addressing a media briefing at the Central Bank on Tuesday,Governor, Dr. Denny Kalyalya said the story is part of Fake News.
Dr. Kalyalya says the Central Bank has operational autonomy as enshrined in the Constitution.
He said printing of currency is the preserve of the bank and is not subject to external influence.
The Governor said the issuance of currency follows a strict process guided by the law.
"There is a set process and timetable, and each stage is subject to audit. Social media reports that state otherwise are untrue. We must be wary of fake news and its potential to dent economies," Dr. Kalyalya said.
"The Bank of Zambia has operational autonomy as enshrined in the Constitution. Printing of currency is the preserve of the Bank and is not subject to external influence. Issuance of currency follows a strict process guided by the law. There is a set process and timetable, and each stage is subject to audit. Social media reports that state otherwise are untrue. We must be wary of fake news and its potential to dent economies," Dr. Kalyalya said