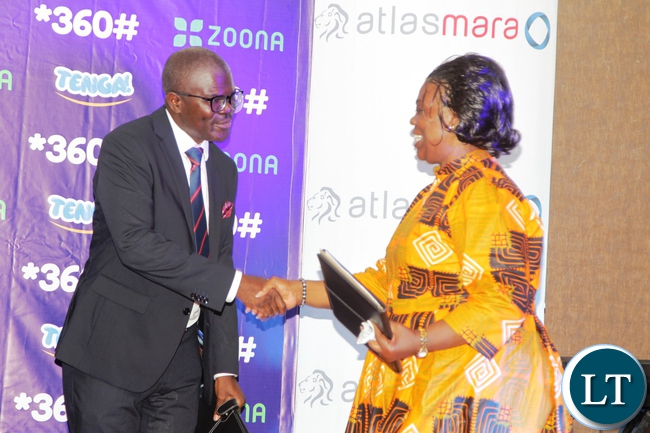 Atlas Mara is shaking things up by exiting some of its operations on the continent in exchange for a share of Kenya's biggest bank by market value.
The sub-Saharan African bank, founded by ex-Barclays Plc chief Bob Diamond, will swap its operations in Zambia, Rwanda, Mozambique and Tanzania for a 6.27 percent stake in Nairobi-based Equity Group Holdings Plc, Atlas Mara said in a statement on Tuesday.
The transaction is worth about $106 million, Equity said in a separate statement.
Equity Group, Kenya's second biggest bank by assets, said it would issue 252,482,300 new shares, representing 6.27 percent of its expanded share capital in consideration of the shares Atlas Mara owns in the target banks.
"This implies that the monetary value of the consideration to be paid is the equivalent of 10.7 billion shillings (equivalent to approximately $105.4 million)," Equity said.
The reorganization, which sees Chief Executive Officer John Staley stepping down to pursue other interests, comes after a review of the business that has struggled to contain costs that engulfed income and its share price plummeted more than 80 percent since being listed in London at the end of 2013.
Atlas Mara faced much stronger and bigger lenders in the seven African nations where it operates, and also received criticism for overpaying for some acquisitions.
The Atlas Mara executive team will report to Chairman Michael Wilkerson, who also chairs Fairfax Africa Holdings Corp., which holds 49 percent of Atlas Mara after injecting funding into the company.
Getting a stake in Equity Group means Atlas Mara becomes a meaningful shareholder in "one of Africa's most successful and well-run banks," the company said.
The deal will allow Equity Group to expand its footprint in Africa, the Kenyan lender said.
"Board of Directors have agreed to the entry into a binding term sheet through a share swap to exchange certain banking assets of Atlas Mara in four countries for shares in Equity Group," said James Mwangi, Equity Group Holdings CEO.
Details of the deal include a 62 per cent of the share capital of Banque Populaire du Rwanda, 100 per cent pf the share capital of African Banking Corporation Zambia, 100 per cent of the share capital of African Banking Corporation Tanzania and 100 per cent of the share capital of African Banking Corporation Mozambique.
Atlas Mara will become a shareholder in Equity Group Holdings.
The transaction will be arranged by Stanbic Bank Kenya and Anjarwalla & Khanna.
The deal is subject to regulatory approvals in the various countries and once finalised, Atlas Mara would become one of Equity's shareholders, it said.