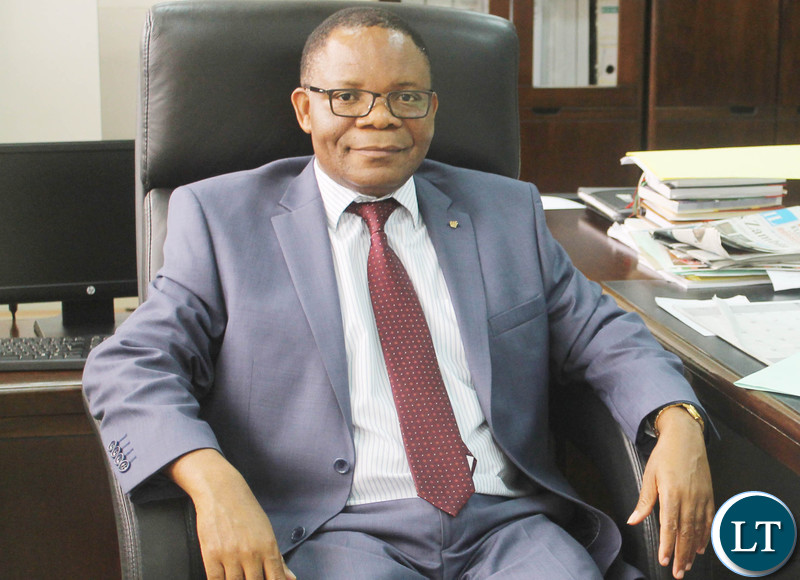 Ministry of Mines and Minerals Development Permanent Secretary Paul Chanda says Zambia's mining sector still presents vast investment opportunities in spite of the domestic and global challenges.
Speaking on the sidelines at the ongoing Mines and Money conference and exhibition in New York, Mr. Chanda said the sector is poised for growth considering the expression of interest from various investors to invest in other minerals such as manganese, cobalt, and vanadium among others.
Mr. Chanda said Zambia can leverage on and benefit from the growth and development being experienced in the electric car industry adding that besides Copper, investors have been coming to Zambia to look for investment opportunities in battery metals such as manganese and cobalt.
Meanwhile, ZCCM-IH Acting Chief Executive Officer Mabvuto Chipata says the Company is exhibiting and participating at the leading international event series for mining investment and capital raising in an effort to position the Company at the center of the mining deals marketplace in New York.
Speaking during a Company spotlight presentation to conference delegates at the event, Mr. Chipata called on potential investors to look to ZCCM-IH as a strategic partner for new mining investments in Zambia.
"Given the current enabling investment climate in the country, we strongly believe that any investor can only stand to leverage and benefit from partnering with ZCCM-IH due to its advantageous and strategic positioning in the mining sector", said Mr. Chipata.
And Permanent Representative of the Republic of Zambia to the United Nations Ambassador Lazarous Kapambwe has called on Zambia to invest in outer space technology in order to enhance mineral exploration, particularly geological mapping of minerals through satellite technology.
"Zambia should take advantage and leverage on the opportunities and services of outer space technology available at the United Nations Office for Outer Space Affairs (UNOOSA). We need to register interest and set-up the necessary infrastructure and policy for us to benefit from this", said Mr. Kapambwe.
The Mines and Money New York's event is a premier mining investment forum now in its third year, and has brought together more than 300 decision makers, mining executives, investors, financial service providers and mining firms including ZCCM- IH from over 20 countries.
This is contained in a statement issued by ZCCM-Investment Holdings Public Relations Manager Loisa Kakoma.