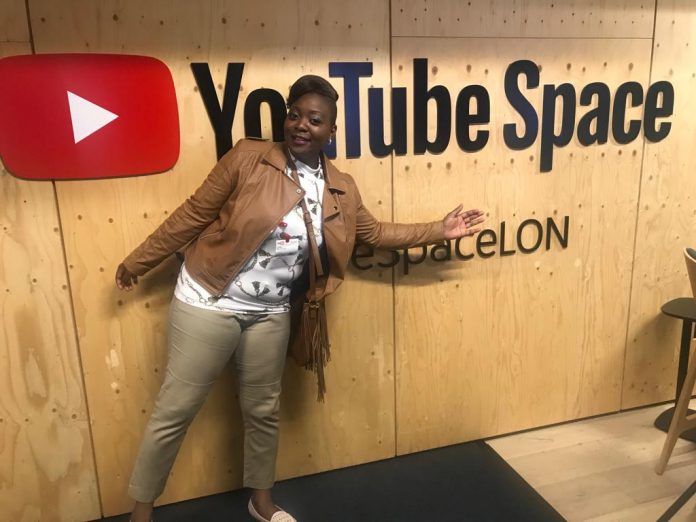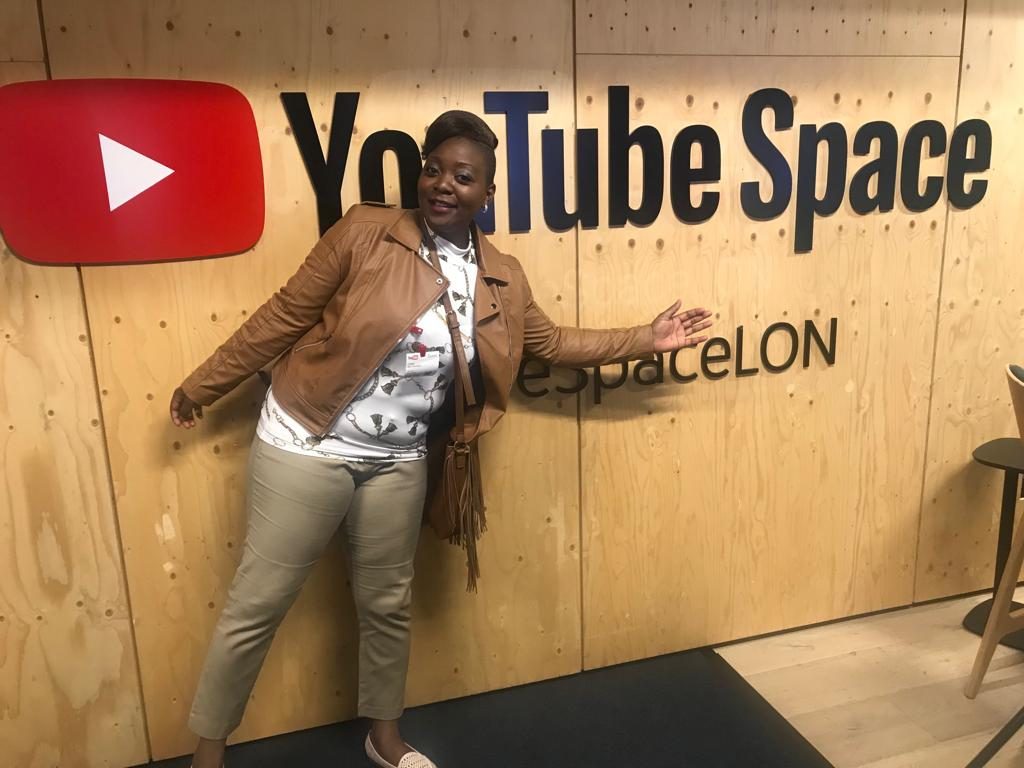 The Viral Video maker Lily Mutamz who now has 11500 plus subscribers on YouTube became the first Zambian to be accepted as a YouTube creator at YouTube Space London. To qualify for YouTube Space Worldwide one needs 10,000 Subscribers minimum, must have completed online training courses and then must be in good standing with YouTube i.e no copyright strike. As a content creator, Lily Mutamz who is also a gospel singer started her vlogging journey only in January 2019 with only 350 Subscribers from past years of starting her YouTube channel in 2012. The YouTuber then decided to start vlogging due to music being quite expensive to manage without being signed to a record label. Upon reaching 10,000 Subscribers last month, Lily Mutamz submitted her application to YouTube Space London and was successful. She also signed her Master User Agreement which is a contract that unlocks Lily Mutamz to utilise all facilities.
YouTube Space is a place where creators with over 10,000 subscribers can go and create content using Camera Equipment, Studios, Computers for editing, lighting and all the facilities for free as long as one has been accepted following training. The airport tight security building does not grant access to anyone who is not booked in to use the facilities, it is only open to those on the list to attend. YouTube Space London also provides free food and drinks through out the day.
 Lily Mutamz wrote on her Facebook page and YouTube community tab that she is inspired to start her own TV show due to the high quality standards that YouTube Space London has. Lily Mutamz stated that she recalls how Mr Simon Muwowo a Zambian based in Canada once encouraged Lily to start a TV show after he regularly watched her Videos. Lily Mutamz further added that a Subscriber named Tunde from Nigeria sent her a message via Instagram saying that he saw her as the Oprah Winfrey of Africa. Lily said she laughed about both statements but now all is making sense. Lily Mutamz aims to put up a production team so that they can shoot a few episodes in the YouTube Space London. The London Space is the Second biggest in the world from the Los Angeles, USA.
Lily Mutamz posted a video on her YouTube channel showing her journey to YouTube Space London. YouTube Space London is based in King's Cross St Pancras. Her reaction was very emotional as she appreciated all her Subscribers. Lily was attending the Virtual Reality training where even the trainers from Los Angeles were shocked to hear how fast she has grown on YouTube. One of the trainers told the YouTuber that she has a feeling that Lily will grow even bigger. Another trainer in the video stated that Lily Mutamz was the first African on this course since it started.
 Lily Mutamz is very excited for this new journey and growth on YouTube and says that YouTube has changed her life. The YouTuber has received many opportunities including a TV opportunity for a company based in South Africa. Lily Mutamz has also been selling her own weightloss tea called NACHITOX which she advertised via her YouTube channel and social media pages. Lily Mutamz told us that she is making money through her tea sales. Lily Mutamz will be in Zambia soon and hopes to have a meeting with the Youth in Zambia to encourage them to become YouTubers. Dates on this will be announced shortly and it will be free entry. Lily Mutamz is definitely flying the Zambian flag high. Lily Mutamz is presently the highest Zambian Vlogger with over 820K views in total from her content.
[Read 3,808 times, 1 reads today]