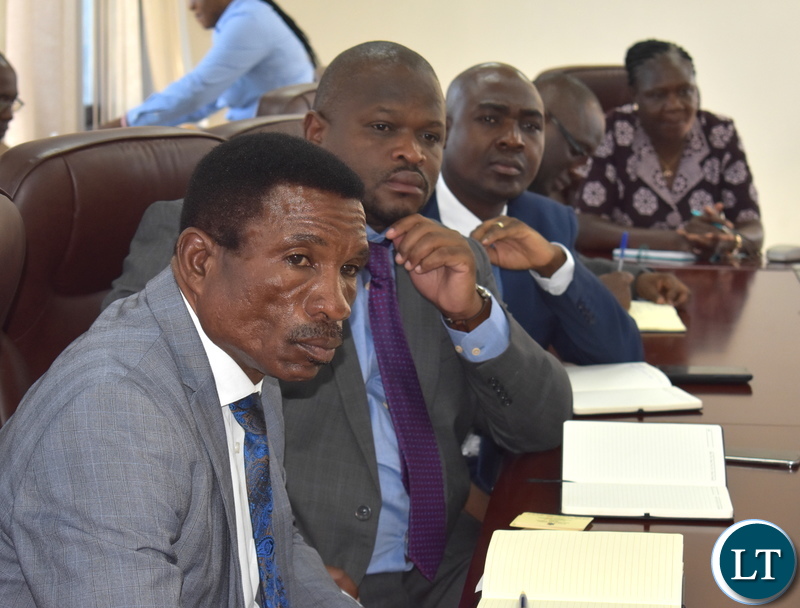 Agriculture Minister Michael Katambo believes that opposition leader Hakainde Hichilema is conniving with milling companies to hike the price of mealie meal.
But Zambia National Farmers Union President Jervis Zimba says linking Mr Hichilema to the mealie-meal crisis will not help solve the problem.
According to people close to Mr Katambo, the Minister says he has evidence to link Mr Hichilema to the mealie meal price hikes.
"Minister Katambo is convinced that HH is the one behind this whole thing saying he wants to use the mealie meal situation to make the PF government unpopular. The Minister says HH is hoping the PF will go out of government because of mealie meal after a public revolt," the sources revealed.
The sources who work with Mr Katambo at the Ministry of Agriculture Headquarters revealed that the Minister has been going around claiming that Mr Hichilema is one of the major investors in most of the big milling plants in the country.
They disclosed that Mr Katambo is also accusing Mr Hichilema of conspiring with rich commercial farmers to hold Maize and starve the milling plants in order to cause an artificial shortage.
"The Minister is telling everyone that HH is an investor in these milling plants such as Simba Milling and that he is now using his business muscle to trigger price hikes."
They added, " The Minister believes the commercial farmers who are very influential are in the pocket of HH, he tells them what to do and they listen. So as far as the Minister is concerned, this whole mealie meal crisis is HH's making."
The sources added that the Minister is convinced that Mr Hichilema has a hand in the crisis following reports of Mealie meal shortages in Monze.
"The Minister has come out very strongly against that video that emerged from Monze with people fighting to buy bags of mealie meal in a supermarket, he believes all that is the work of HH and the UPND."
But who asked for a comment, ZNFU President Jervis Zimba said linking Mr Hichilema to the mealie meal crisis is not the solution.
"For me i don't care what they said about HH, what is important is the Farmer should get the right price of the crop. The Ministry should stabilize the market by removing price controls on the Maize," Mr Zimba said.
[Read 10,393 times, 1 reads today]