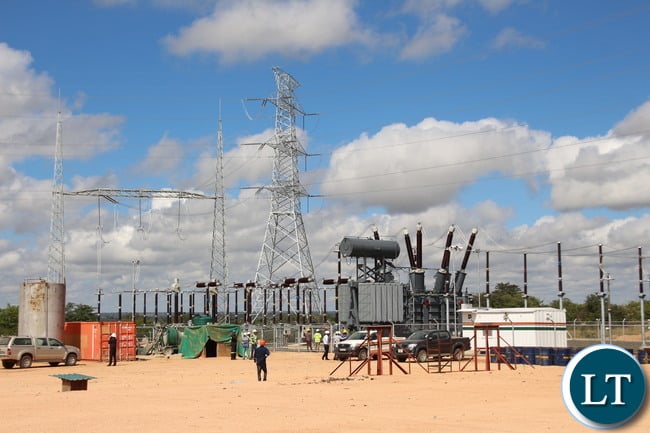 I start firstly by narrating my ordeal as of last night, we had no power since afternoon, so I slept when there was no electricity. I woke up this morning and there was no power, so ironic meaning we had power while we were asleep. I stay in a Komboni so if you went through this last night through to this morning, we should be neighbours!!!
There are so many conflicting reports about why ZESCO has re-introduced this perhaps stage 4 of loadshedding, that its hard to climb through the mire to the absolute truth. Others say it's water levels and maybe those could be close to the truth!
The rotational power cuts, which are at 8hrs in a day are here to stay. Load shedding is bad news for jobs, investment, food prices. Load shedding is very expensive, not only to ZESCO, because we cannot sell as much electricity as we want to, but also for the country and worse off small holder businesses that survive on electricity.
Failing ZESCO and its resulting loadshedding schedule that is not even being followed may soon be called a "national crisis". How soon our power supply will become stable again we don't know seeing that this is only August not yet OCTOBER, but at least we know we should brace ourselves and get prepared, right?
Whatever Minister of Energy Nkhuwa was saying about going to draw water from Congo would to my least annoyance be left for the technicians and engineers for how feasible that is, except to say that this level of load shedding, will tremendously affect the Economy in Zambia terribly especially with the high rising costs of foodstuffs such Mealie Meal.
The interruptions caused by load shedding has a negative impact on the costs of small businesses in various sectors.
This is so because, electricity is an important input cost for many small holder business like salons, barbershops, welders, butcheries, restaurants, business centers etc and load shedding comes at a cost for all in these categories, as they have to make provision to run generators to keep operations going. These may even face unbearable pressure if the costs of maintaining operations increase.
Load shedding, or the lack of power, is causing several businesses to reassess their operations. Stage 4 load shedding is very serious indeed and it will effect basic micro commerce and industry.
While all industries such tourism, mining, manufacturing etc are being impacted, the effect on the compounds is extremely devastating and hence my question, who should be the target of ZESCO's longer hours of loadshedding, between CHAWAMA compound and KABULONGA or Leopards Hill or Ibex.
Densely populated areas like Wusakile, CHAWAMA, Kyawama, Kaunda Square, Mtendere, Mandevu among others depend more on ZESCO supplied electricity for their little economic initiatives. Unlike those in up-market residential areas which are less populated. Ideally, infact those in places like Woodlands and KABULONGA are more financially able to buy a genset, gas stoves and solar panels for their home use other than in the compounds.
The disruption of economic output impacts on the little out-of-initiatives employment by local residents to themselves, which in turn impacts on household disposable income growth in the compounds. No income means crime, poor nutrition, no healthcare etc.
Sadly, if load shedding is sustained, and if there is no security of electricity supply in the long term, it will be costlier to produce food. Obviously those costs will be passed onto the consumer, eventually in the longer term it will have an impact on food inflation, if it is sustained. Therefore government must find a lasting solution in this coming budget.
So in conclusion, I am of the considered view that if government is concerned about poverty and the hard impact on small survival economic activities in these areas, through ZESCO they may consider loadshedding the compounds lesser hours irrespective of the high levels of consumption. As a matter of fact, it's not free they will still be paying for it. Otherwise crime will be on the rise and unfortunately those in residential areas will be the target of the crime. It's a balancing act.
Prince Ndoyi
MMD Youth