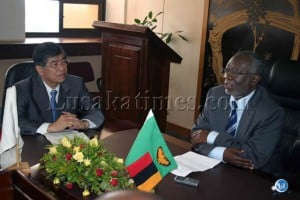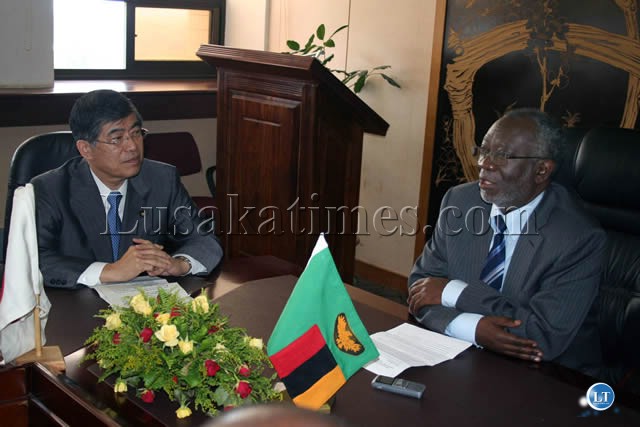 Government has taken seriously Internet publication insinuations that President Sata has been assassinated. To this effect government has summoned to meet all media heads.
Government spokesperson, Fackson Shamenda said that the decision to meet media heads is as a result that the President, assassination rumors were spread by the media.
He notes that government understands the importance of media freedom but was quick to add that this freedom should have limitations. Mr. Shamenda has also announced that law enforcement agencies have since launched investigations in to the rumor.
Online encyclopedia Wikipedia had an entry on Saturday saying that president Sata had been assassinated.
And the Zambia Congress of Trade Unions (ZCTU) has condemned people spreading rumours that Republican President Michael Sata was shot dead yesterday.
ZCTU director Public Relations and International Affairs Martin Chembe in a statement released to media said that such people are bent on causing confusion in the nation with such rumours in order to detract government from implementing its programme of work.
Mr Chembe said that it was unfortunate that people can resort to such methods of trying to shift attention from concentrating on improving the welfare of people, and that people pertrating such rumours to cause alarm in the nation should be exposed and dealt with.
He noted that the PF government had rolled out an impressive programme aimed at changing the lives of Zambians and people are geared to support such a programme in order for government plans to bring about positive change.
Mr Chembe said that the Congress is looking forward to supporting government efforts of making improvements in workers' welfare and that it is saddening that some people want to derail government's good intentions by shifting its focus.
Meanwhile the ZCTU is cheered by government's announcewment that the intended reversal of the sale of Zamtel will not lead to job losses among workers.
Mr Chembe says it is important that workers are kept reassured constantly on what is happening to their company so that they have confidence in the whole process and their hopes kept alive.
QFM/MUVITV
[Read 20 times, 1 reads today]