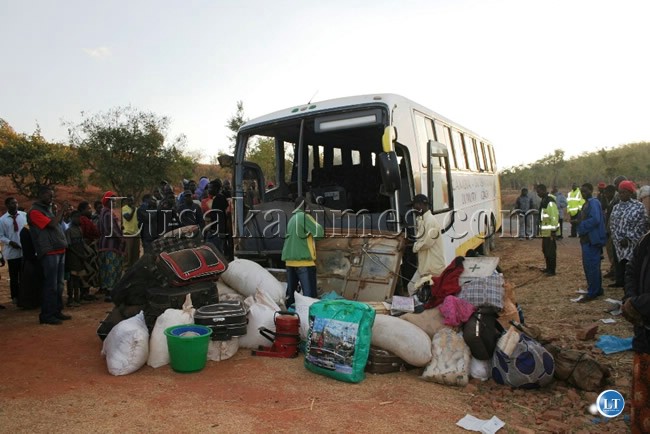 Government has pledged commitment to addressing challenges faced by road traffic victims in the country through establishing a road accident fund.
Permanent Secretary in the Ministry of Transport, Works, Supply and Communication Muyenga Atanga said road traffic victims face a lot of challenges including disability and loss of employment.
Dr. Atanga said government and various stakeholders were working tirelessly to address these challenges.
He was speaking at the road accident fund consultative meeting held in Lusaka today.
He said the current third party motor vehicle insurance scheme did not effectively address the post-crash needs that arose from road accidents as most motorists saw it as a form of tax that they would avoid rather than a protection for their lives.
The Permanent Secretary said government was keen on having a scheme that would promote compensation, financial and medical requirements.
He called for concerted efforts from all stakeholders in meeting the challenge of taking care of victims by compensating them and providing medical costs.
Dr. Atanga added that there was a critical need for wide consultation before any major change in policy was undertaken by the affected parties both directly and indirectly.
He commended insurance companies that have provided compensation to road accident victims saying the move was unimaginable within the current legal framework.
And Road Transport and Safety Agency (RTSA) Chief Executive Officer Zindaba Soko have said more than 1,200 people die from road accidents in Zambia every year.
Mr. Soko said this has made road traffic accidents the third highest cause of death in the country after HIV/AIDS and malaria.
RTSA said Zambia spends about one million Kwacha rebased on mitigating the impact of road accidents, an amount which could be avoided and ultimately used on other areas.
Mr. Soko said it was for this reason that RTSA sought to engage various stakeholders among them the Zambia Police, Ministry of Health and motorists to come up with recommendations on how best to establish the road accident fund.
ZANIS