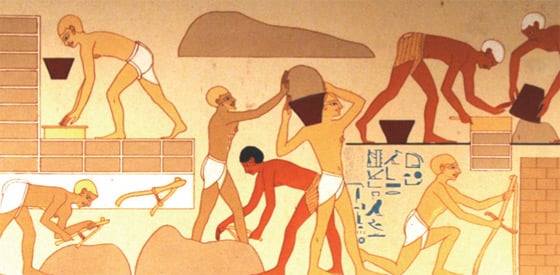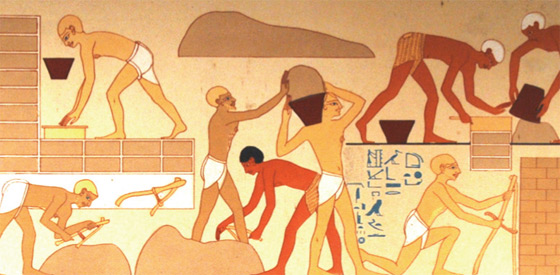 Has an article instantly so profoundly changed your life that you realize you are no longer the same person you were minutes or half an hour before the event? The pivotal moment for me was Friday May 10 from 8:05 to 8:45am. I was supervising my students who were quietly taking their two hour final examinations. I scrolled down my e-mails and saw my friend's name with whom I rarely communicate. The e-mail said read this attached article which I have just published.
The journal article that Dr. Chisanga Siame had just published was titled: "Katunkumene and Ancient Egypt in Africa" from the Journal of Black Studies of 20 March, 2013. As I was reading it, I realized that it was providing possible definitive proof for the first time that I, my ancestors, we Zambians and Africans were the founders of ancient Egypt. The ancient civilization of Egyptian Kingdoms headed by powerful Pharaohs dominated North Africa and the Middle East for almost two thousand years from c 3100 to 1090 B.C. E.
This was before Assyrians, Persians, the Babylonian Empire, Greeks, and Romans occupied Egypt. This was also before Christ. The Egyptian civilization was the first to create a large empire, establish writing using hieroglyphs, large scale political economy, the bureaucracy and built the sophisticated massive pyramids.
Europeans and their scholars for a long time have denied that any Africans were involved in the Egyptian civilization. Their argument was that if they built the Egyptian civilization, where are those same Africans and their descendants to day?
What excited me the most is that Dr. Siame had cracked the code which was hiding right under our noses. He found out that the Bemba term uku tunkumana about two thousand miles away South of Egypt may have descended from the name Tunka Men the name of the ancient kingdom of Sudan suggesting a connection between the Bemba of Zambia people and ancient Egypt.
Dr. Chisanga Siame also discovered that his clan Namwanga the name of Siame in Zambia may be traced back to the Kings of ancient Egypt named Pharaoh Siamen who ruled in Egypt from 986-967 B. C. E. As I was reading, I was getting more and more excited. I felt like calling all my relatives, my friends, President Sata and President Kaunda of Zambia, or Oprah Winfrey or President Obama, Nelson Mandela or any African who could listen.
Dr Siame found connections between "the mushabati of the Silozi language of Western Zambia and the word umhlabathi found in Sizulu and SiXhosa" in South Africa (p.265). Both could be traced back to the Egyptian Pharaohs burial practices.
He also found out that the use of Nya prefix to denote a woman among my own tribe the Tumbuka, as is NyaBanda or NyaNkhata, may have come from ancient Egypt when our ancestors lived there.
At this time you may be asking so many questions just I did. How did Dr. Siame come up with this knowledge? Why this information didn't come from important famous big name scholars with big grants from Europe especially Paris and London? May he Harvard? Isn't this an internet hoax? The answer is simple but also complicated.
Dr. Chisanga Siame graduated with a political science degree from University of Zambia in 1976. He obtained his Ph. D. in Political Philosophy from NorthWestern University. These degrees did not prepare him to do this research. He had to study on his own for many years mastering hieroglyphs, looked at the work of Egyptologists, and especially that he focused deeply on studying philology, and then the morphology, phonology, semantics and syntax of language. There is so much information in his short 20 page published article. He had to work very hard for many years on his own in a very solitary way to make these discoveries. He could not get any grant for his research.
By Mwizenge S. Tembo
Author of "Satisfying Zambian Hunger for Culture"
Professor of Sociology Bridgewater College