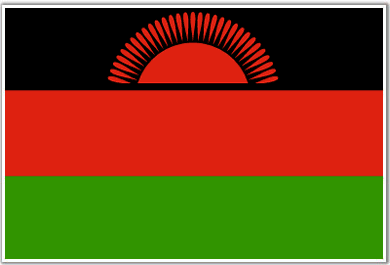 Malawi's immediate former deputy minister of Local Government and Lilongwe losing Lilongwe Msodzi North Parliamentary elections member of parliament Godfrey Kamanya has this morning shot himself dead.
Mr Kamanya had contested his seat but lost the election during the on-going counting of ballot papers.
Former Minister of Transport Ulemu Chilapondwa confirmed the death of the minister in an interview this morning.
His body was taken to Kamuzu central hospital in Lilongwe around 04hours this morning.
However, Mr Chilapondwa said Mr Kamanya left a suicide note explaining that he was has taken his own life because of a debt he owed some government officials.
Mr Chilapondwa said the people he owed money had been threatening Mr Kamanya with death hence his action to kill himself.
Mr Chilapondwa explained that the note also outlines how his estate must be shared among the family members including his wife and mother.
He said the death of Mr Kamanya is unrelated with the election loss.
Meanwhile, Malawian President Joyce Banda has held her first press conference since casting of her vote to demand an immediate recount of the ballot papers.
Dr Banda alleged that she has concrete evidence that the elections have been rigged by one of the leading opposition parties.
The Malawian Electoral Commission (MEC) is yet to announce the results of the elections. Dr Banda also alleged massive irregularities in the conduct of the elections.
The fifth presidential elections have seen the emergence of three strong opposition leaders keen and determined to unseat Dr Banda who has led Malawi for two years following the death of her predecessor, Bingu Wamutharika.
Latest unofficial being announced on the national radio stations have shown that clergy man and leader of the liberation party, the Malawi Congress Party (MCP) Lazarus Chakwera is way ahead alongside Peter Wamutharika, the brother of the late President.
MEC chairperson Maxon Mbendera however said on the Malawi Broadcasting Corporation television that there is no evidence of miscalculations and that the MEC website has not been hacked.
Mr Mbendera said the situation was control at MEC and urged Malawians to remain calm.
Mr Mbendera also maintained that the results of the elections will be withheld for sometime until the atmosphere of violence ceases.