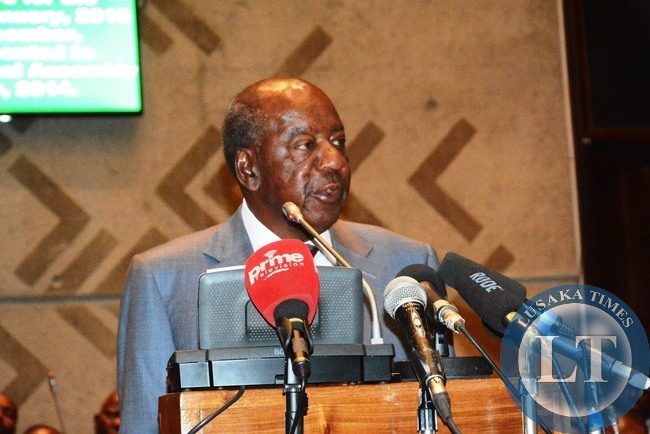 PARLIAMENT on Wednesday night adjourned sine die after unanimously passing the K46.7 billion 2015 national budget.
Members of Parliament (MPs) sat for 43 days and six new MPs were sworn in after winning by-elections.
And Parliament unanimously passed the Appropriation Bill to operationalise the K46.7 billion 2015 national budget.
Minister of Finance Alexander Chikwanda said Government will continue to implement debt management systems.
Mr Chikwanda also said Government will continue to use domestic market to raise funds.
"The most important thing is the execution of the national budget. My ministry will ensure that revenue collection is enhanced to raise more funds to meet costs," Mr Chikwanda said.
He called on MPs to monitor programmes in their constituencies and to provide checks and balances.
Acting Leader of Government Business Yamfwa Mukanga moved the motion of adjournment.
Contributing to the debate on the motion to adjourn the House sine die, Monze Central MP Jack Mwimbu (UPND) appealed to MPS to ensure that peace is maintained before, during and after the January 20, 2015 presidential election.
Mr Mwimbu also commended Acting President Guy Scott for being firm and for condemning violence.
"Members of my constituency have expressed concern over the recent happenings in the country, but I am happy with the stance Dr Scott has taken," Mr Mwimbu said.
Kasenengwa MP Victoria Kalima (MMD) urged MPs not to drag traditional leaders into politics as they campaign for their parties.
"It has been disappointing to see the ruling party have wrangles but we would like to commend the Acting President for ensuring that violence is not entertained," Ms Kalima said.
Parliament adjourned sine die at 21:30 hours on Wednesday.