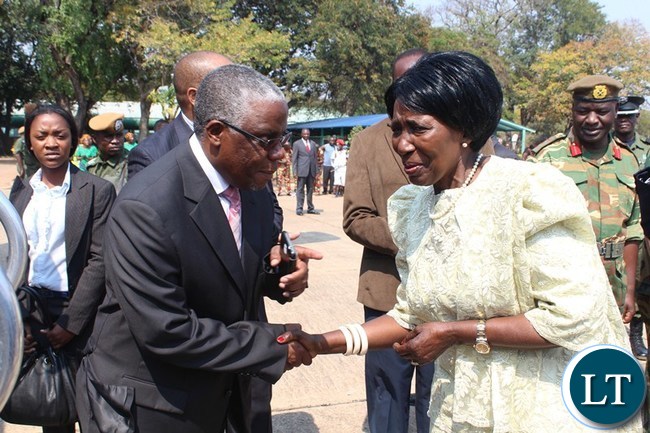 Vice-President, Inonge Wina, is today expected in London, United Kingdom where she is leading a Zambian delegation to an Investment Forum organised by the Developing Markets Associates (DMA).
Mrs Wina will be accompanied by the Minister of Commerce Trade and Industry, Margaret Mwanakatwe, the Minister of Energy and Water Development, Dora Siliya, Director General, Zambia Development Agency, other government officials and the private sector.
The trade and investment forum will be held on the 4th of November, 2015 in central London.
The forum is an important event because it is expected to increase trade and investment between Zambia and the UK. Over 200 UK based businesses and investors will be in attendance.
The forum will focus mainly on priority areas of energy, agriculture, infrastructure and extractive industries as well as industrialisation.
The Vice President is also expected to hold a bilateral meeting with the Minister for Africa, Hon. James Duddridge.
She will also meet with Non Governmental Organisations championing women's affairs under the theme "Women Driving Growth – the Case of Zambia"
She will also address Female Parliamentarians under the theme "Women in Leadership – Sharing Best Practices, Challenges and Opportunities". Whilst at Parliament she will also be hosted by the All-party Parliamentary group on Zambia and Malawi as well as conduct a tour of the House of Parliament.