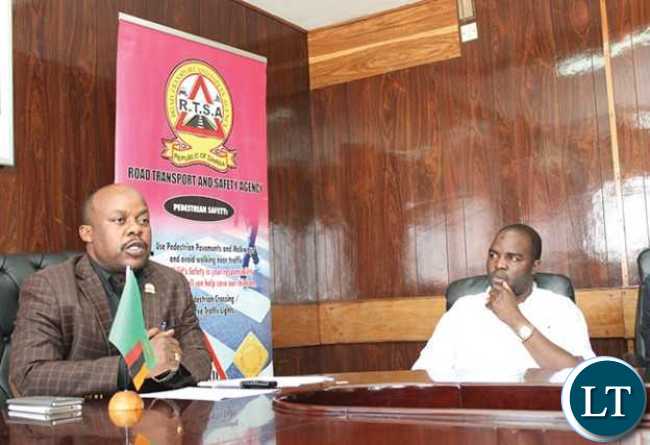 The Road Transport and Safety Agency-RTSA-has given motorists a one month grace period during which they must acquire new road tax and motor vehicle insurance coverage.
RTSA Chief Executive Officer Zindaba Soko says the grace period will run from 1st January 2016 to 31st January 2016.
Mr Soko has told a media briefing in Lusaka that during this period, no enforcement for the validity of road tax and vehicle insurance will be effected.
He has since appealed to members of society to report any law enforcement officer that may attempt to harass them over road tax and motor vehicle insurance during the grace period.
Mr Soko however, said the extension does not include certificate of fitness and test certificates as the two relate to road worthiness.
And Mr Soko has disclosed that the printing of driver's licences will normalise in the first quarter of next year and advised that temporary drivers' licences are valid documents with or without any extension.