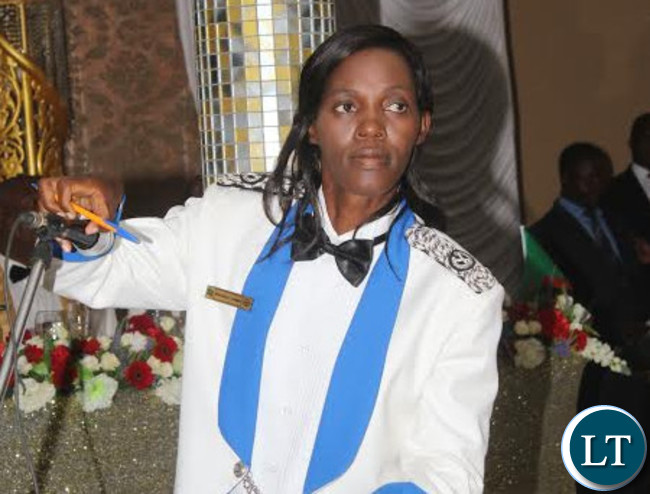 Irate residents of Lusaka's George Compound on Thursday night ran amok and set ablaze a police post in protest after four bodies were discovered in the area with private parts and ears chopped off.
The residents started protesting around 21 Hours, throwing stones at Mwembeshi police post and setting the place on fire.
Police Spokesperson Charity Munganga Chanda confirmed that a GRZ truck and three private vehicles were also burnt down in the process.
"Officers went out in the field to apprehend suspects who had committed a different offence. Then word went round that the suspects in the missing body parts case had been apprehended and were in police custody. So members of the community went to the police demanding that the suspects be released and handled to them so that they deal with them," Mrs Chanda explained.
He added, "When the officers told the residents that the said suspects were not in custody, they started throwing stones as a result destroying and burning property including the Mwembeshi Community Police Post and three vehicles that were parked there. Amongst the burnt vehicles is a GRZ trucks. More officers were sent to the area to handle the situation."
Mrs Chanda said members of the community in the area should not resort to rioting but remain calm as the police handle the situation.
"The murder cases will be investigated and the culprits brought to book. The residents are not solving any problem by damaging or setting ablaze the police post but allowing the criminals to operate freely."
Police in Lusaka Thursday morning picked up four male bodies with missing private parts and ears in George Compound near a place called The Paradise.
Two out of the four have been identified as Alex Zulu and Alias Phiri aged 21 and 18 years respectively both were last seen on 16th March 2016 around 18:00 Hours.
The bodies were discovered by members of the public and had multiple head injuries.
Preliminary investigations indicate that the deceased were dumped in the area after murdered from elsewhere.
The incident is suspected to have happened between 23:00 hours on 16th March and 06:00 hours 17th March 2016.
The bodies are lying at UTH mortuary.