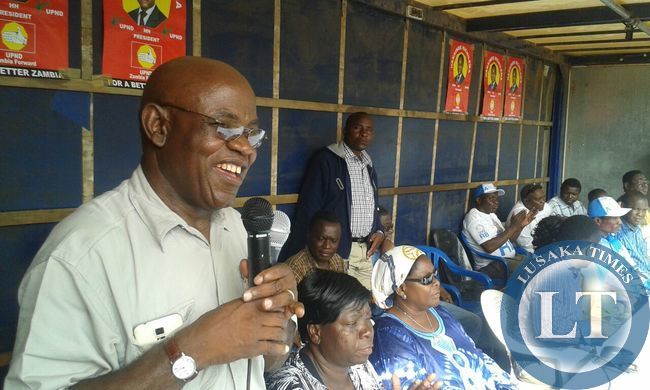 POLICE have arrested former State House chief policy analyst, Jack Kalala after the court issued a bench warrant against him for not attending court sessions.
Kalala of Ibex Hill was arrested at his business premises in Lusaka West on Thursday afternoon.
He is expected to be in detention until April 18, 2016 when his bench warrant is returnable before Magistrate Nchimunya Simaubi.
Kalala is charged with two offences of obtaining money by false pretences and issuing a cheque on an insufficient funded account.
He is alleged to have between February 2015 and May 2015 in Lusaka with intent to defraud or deceive obtained explosives and explosive accessories altogether valued at K143,025.99 from Patriotic Front (PF) Munali aspiring candidate Mike Mposha by pretending that he was going to pay for them.
Kalala is in the second count, alleged to have on March 11, 2015 in Lusaka willfully and dishonestly with intent to defraud or deceive issued a First National Bank cheque number 000082 in the sum of K40,000.00 to Mr Mposha on an insufficient funded account.
After hearing the prosecution evidence from Mr Mposha's witnesses, the prosecution closed its case and set March 31, 2016 as a date for ruling on whether or not Kalala had a case to answer.
Kalala who is being represented by Maureen Mwanawasa and Company, however, did not turn up to listen to the verdict and the court gave him the benefit of doubt.
Mr Simaubi adjourned the ruling to April 7, 2016 but Kalala still did not appear.
The prosecution applied for the bench warrant to be issued against Kalala, saying it was the second time he was absent without giving any reasons.
Mr Simaubi granted the application and ordered that Kalala be arrested through a bench warrant to enable him attend court on April 18, 2016 when the bench warrant is returnable.