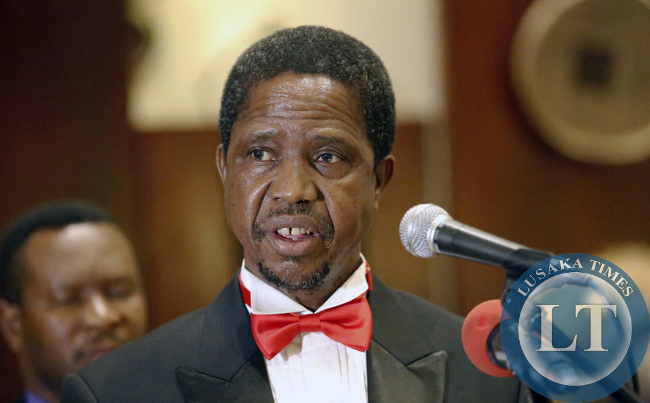 President Edgar Lungu hopes that that the new Law Association of Zambia (LAZ) President Linda Kasonde will continue with the LAZ's noble principle of providing balanced guidance in legal affairs, good governance and social justice.
The Head of State has also congratulated Ms Kasonde who has just been elected as the new Law Association of Zambia (LAZ) President.
Ms Kasonde was elected yesterday at the Annual General Meeting of the members of the Law Association of Zambia in respect of the year ended 31st December 2015 held at the Avani Victoria Falls Resort (former Zambezi Sun International Hotel).
President Lungu says Ms Kasonde's election is very significant as she becomes the first woman to head this prestigious organisation.
He says recognizes the immense quality, experience and leadership that Ms Kasonde will bring to the institution.
He adds that Ms Kasonde s known as a change champion and successfully helped organise the International Bar Association's Women Lawyers Business initiative in 2015.
The Head of State says he is happy to celebrate her past achievements as she has risen from a committee members, to convenor of international relations committee, council member, honorary secretary, vice-president and now President.
And UPND leader Hakainde Hichilema has congratulations to Linda Kasonde on her election as the first female President of the Law Association of Zambia (LAZ).
In a congratulatory message, Mr Hichilema said the LAZ general council did not elect Ms. Kasonde simply because she is a woman, but because she clearly deserves the position and is capable of delivering her duties diligently.
He said LAZ is such an important institution in the country, as it is the cornerstone of preserving and discharging justice to citizens.
Mr Hichilema said her election this year is particularly important and will present a great and early challenge for her as the country goes for elections.
"LAZ is one of the major stakeholders that must be firm in ensuring credibility and transparency in the entire process. Sincere congratulations once more and wish her God's guidance and grace. We are sure she will also serve as a great inspiration to other women in the country," he said.
Ms. Kasonde was on Saturday night elected LAZ President after defeating two other contenders Sydney Chisenga and Kafula Mwiche.
She polled 213 with her closest rival Mr Chisenga amassing 180 while Mr Mwiche received 166 votes.
The position of Vice President went to Eddie Mwiitwa who polled 358 votes beating his rival Dr Leonard Kalinde who got 59 votes and Enias Chulu who received 42 votes.
The position of Honorary Secretary went to Nchito Kateka who got 335 votes beating Drastress Neves who received 215 votes.
[Read 57 times, 1 reads today]