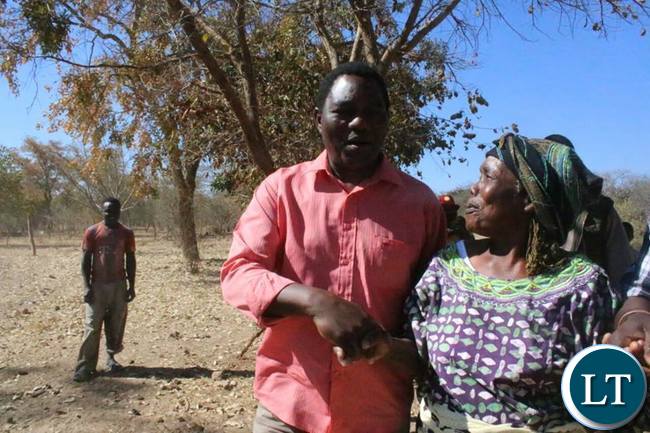 Leading opposition leader Hakainde Hichilema on Wednesday afternoon took time off his gruesome campaign schedule to visit his mother at the family farm in Kalomo.
Mr Hichilema whose parentage has been shrouded in controversy with questions over the identity of his father said he enjoyed his visit to the farm and meeting with his father.
This is the first time that Mr Hichilema is publicly showing photos of one of his parents, a move which could be seen to be an attempt to demystify his roots.
"Today I enjoyed taking time to visit my mother at our farm in Kalomo. I thank God for her good health and continued encouragement," Mr Hichilema wrote on his Facebook page.
"Women play a pivotal role in our lives. We will ensure that once in government every girl is given the same opportunity for a good education as every boy, that maternal healthcare is dramatically improved and that women in business from agriculture to tourism are empowered for success," he said.
Going into next week's elections, Mr Hichilema is seen by many has having the most realistic chance of unseating the incumbent Edgar Lungu after four unsuccessful attempts.