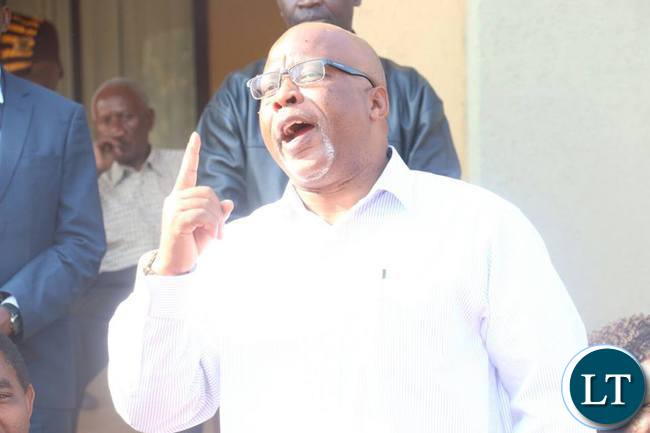 MMD President Nevers Mumba has said that he will only resign from politics when Zambia is liberated from poverty.
This follows a media statement by MMD Die Hard Youths National Coordinator Gerald Chiluba that Dr Mumba had resigned from active politics.
But Dr Mumba told The Independent Observer in an interview that the statement from Mr Chiluba was fake.
He said Mr Cphiluba was being used by PF to champion cheap propaganda.
"Fat chance! They are dreaming. We are in politics until Zambia is Saved. They should be brave enough to contend with me if they wish. I have not retired. I will not retire until God fulfills what he has promised. That statement is not from MMD but PF," he said.
"MMD is preparing to go for the Convention and we are making headway. We cannot succumb to cheap propaganda. I will not resign from active politics not until Zambia is liberated from poverty.
Earlier today Mr Chiluba had issued a short statement commending Dr Mumba for resigning from politics.
[Read 27 times, 1 reads today]