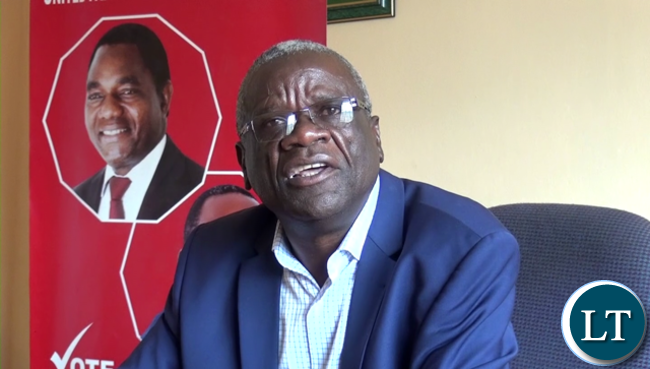 The opposition United party for National Development (UPND) says it is not missing its vice President Geoffrey Mwamba popularly known as GBM.
And the party says it is not worried about his absence, during this period when its leader Hakainde Hichilema remains incarcerated.
UPND Secretary General Steven Katuka has cautioned the public to stop talking about their vice president's absence, as his party is comfortable and not complaining.
He has told QTV News that his party's operations are running smoothly despite Mr. Mwamba's absence.
And Mr. Katuka has stated that his party is saddened by the long incarceration of its leader.
He says that it is unfortunate that their leader will be celebrating his 55th birthday behind bars on June 4th 2017.
Mr. Katuka has condemned the countries judicial system for not according Mr. Hichilema a speedy trial.