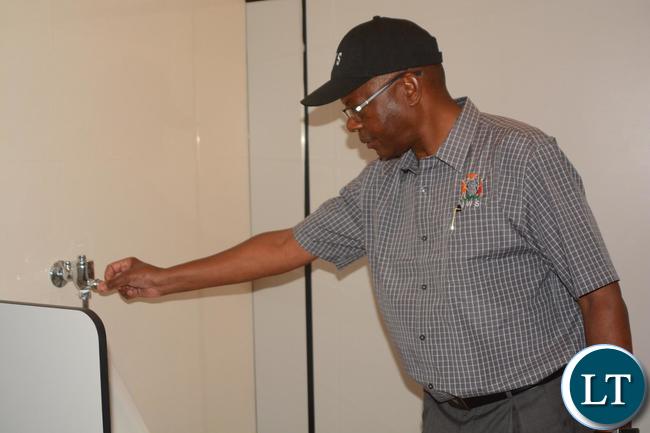 THE construction of a new State House will start next year and will cost about US$20 million, Minister of Works and Supply Mathew Nkhuwa announced in Lusaka yesterday.
Mr Nkhuwa said this follows Parliament's approval of Government's proposal to build a new State House because of the deplorable state in which the current one is.
Last week, the parliamentary committee on communications, transport, works and supply recommended the construction of a modern State House. Parliament approved the proposal.
Mr Nkhuwa said during a Patriotic Front media interactive forum that an inspection of the State House main administration block established that the infrastructure which was built before Zambia's independence more than 50 years ago, can collapse any moment.
"It's a danger to people working there, the value for life is more than the cost [of building a new structure] because it's not fit for human habitation. "It's a risk to continue working in there," he said.
The minister said the area where the new State House will be constructed has not yet been identified, but that the current State House grounds cannot be ruled out as there is adequate space for a new structure.
Mr Nkhuwa said his ministry is working on ensuring that the cost of building the structure is included in next year's national budget so that construction works can start next year.
He said the contract for constructing the new State House will be awarded through a competitive bidding process when the money is available.
Mr Nkhuwa said houses around the current State House are also in a deplorable condition and need to be improved on.
The minister said when construction of the new State House is completed, the current one could be turned into a museum.
[Read 191 times, 1 reads today]