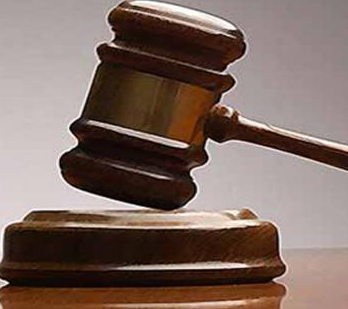 35 youths suspected to be illegal miners commonly known as Jerabos from Kitwe's Wusakile and Chamboli Townships have pleaded guilty to criminal trespass in the Kitwe Magistrate court.
The group whose ages range between 17 and 30 years old were charged with criminal trespass contrary to the laws of Zambia.
Particulars of the offence were that on August 10,2017 in Kitwe, Rogers Mukaza, ,Humpfrey Chipili, Aaron Simfukwe and Abraham Kapuma pleaded guilty to the offence.
Others who pleaded guilty to the charge included John Kalafu, Ronald Chola, Eugen Kalaba, Godwin Chilekwa, Harrison kalema, Steven Kaunda and Edwin Mutale.
Kennedy Mwaba, Innocent Mpundu, Henry Kanda, Rogers Longwe, Darious kalenga, Maybin Mubanga, Francis Mulenga, Gift Sikazwe, Michael Chilambwa, Brain Malama, Warren Kaira, Goodson Chisenga and Joseph Mumb were also among the group.
The rest included Stanley Chabu, Frederick Kaira, Peter Chisanga, Alex Mwewa , Sebastian Kabongo, Mabvuto Zulu, Kenny Ngosa and Davison Miyoba who jointly and whilst acting together unlawfully entered the premises of Mopani copper mines with intent to commit a felony.
Appearing before Kitwe resident magistrate Malota Phiri the 35 youths told the court that they entered the Mopani Copper Mines(MCM) premises with intent to steal malachite a by-product of copper.
Facts of the matter are that on the 10 August 2017 in Kitwe jointly whilst acting together the 35 males did enter the premises Mopani Copper Mines in Kitwe with intent to commit a crime.
On the material day Evaristo Chipoka an officer of Mopani police who was in the company of other Police officers doing patrols within the Mine's premises noticed a group of intruders in the Mine area around 22 hours.
Mr Chipoka in the company of the Zambia and Mopani police officers prepared themselves and later apprehended the 35 intruders and reported the matter to Kitwe East police post were Detective Sergeant Mungandu took up the case and instituted investigations into the matter.
Detective Mungandu later charged and arrested the 35 for criminal trespass.
The accused persons told the court that they were hired by unknown persons to steal Malachite from the mine.
The accused said they were promised by their unnamed a K 50 each for every bag if they succeeded on stealing the substance.
Thy added that they entered the mines premises at 21:00hours and were apprehended at 22:00hours.
" We do not know who hired us but we were told to go to Mopani and get a malachite and were promised k50 for each bag so we went but were later apprehended"
Magistrate Phiri said upon the accused own admission of the offence he had found the accused guilty and was convicting them accordingly.
"On your own admission I find you guilty as charged and convict you accordingly" he said.
But magistrate Phiri has since adjourned the matter to August 17 ,2917 for social welfare report and sentencing.
"I will adjourn this case to the 17 of August for a social welfare report and sentencing and for now you will be remanded at Kamfinsa correctional centre" he said.