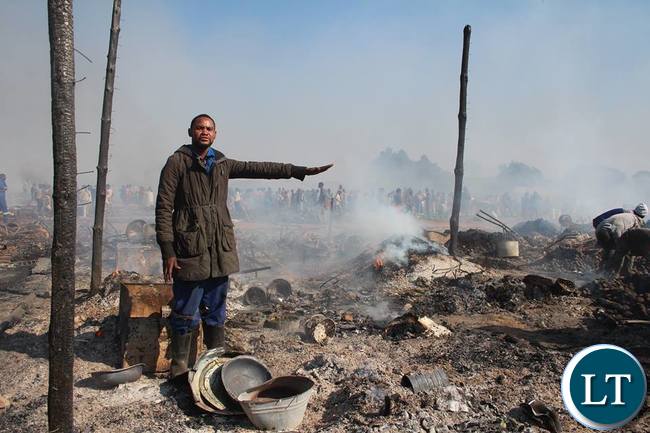 Namwala Market Association Chairperson Oliver Kayombo says his association is saddened by the gutting of the Kapalala market in Masala area of Ndola District on the Copperbelt province.
Mr. Kayombo says as a market association they are very saddened by their colleagues loss of property worth millions of kwacha due to an inferno which yesterday gutted the market in Ndola.
He has however appealed to various stakeholders including government to help the victims with capital so that they continue looking after their families as most of them depend on the market to sustain their lives.
The Namwala Market Association Chairperson has also appealed to marketeers to form market security groups to help police to intensify patrols to avoid such calamities at market places which have recently rocked the country.
The market in Ndola's Kabushi constituency was yesterday gutted destroying merchandise belonging to hundreds of marketeers.
The development has left many in a state of shock as over 3 000 stands have been destroyed and the cause of fire is not yet established.
The suspect Luckson Ngabala of Kabushi township was today sentenced to two years imprisonment with hard labour for causing the fire that swept the Kapalala at Masala market in Ndola yesterday.