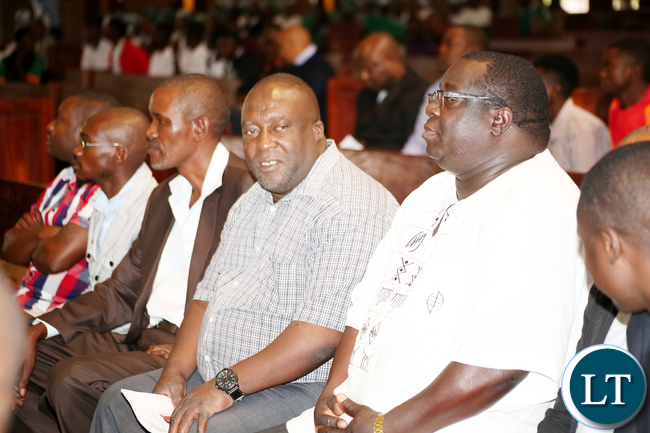 PRESS STATEMENT FOR IMMEDIATE RELEASE
NO ONE SENT ANY YOUTHS TO HARASS HON CHISHIMBA KAMBWILI
Lusaka, Zambia, 28th October 2017 – The general public should dismiss insinuations being spread on social media that Patriotic Front sent its youths to harass Roan MP Hon Chishimba Kambwili. On a day such as 28th October, all Party members are under instructions from the leadership of the Party to conduct themselves in a manner befitting the great memory of our Party founding leader, late President Michael Sata.
We wish to state that the lawmaker attended the memorial Church service without any incident against him whatsoever. Unfortunately, he reportedly had confrontations at the memorial park.
Those who have watched the video circulating on social media will attest to the fact that besides the state police, it is the PF members, among them PF Lusaka Province Youth Secretary Stanley Chumya protecting Hon Kambwili and ensuring his safe passage to the vehicle. These are officials he is capable of identifying and can attest to fact that they indeed protected him.
PF has always condemned any form of violence irrespective of who the perpetrators are. We believe in the ideal that Zambians can and must co-exist irrespective of political differences. On this score, wish to restate our call for civilized political engagement. PF still holds the view that politics of provocation and resulting physical confrontation should not be identified with today's body politic.
Lastly, we wish to commend the officials present at memorial park for responding positively to the call by the top Party leadership for maximum restraint even amidst provocation. Let us continue to lead by example.
Issued by:
Sunday Chanda,
PF Media Director