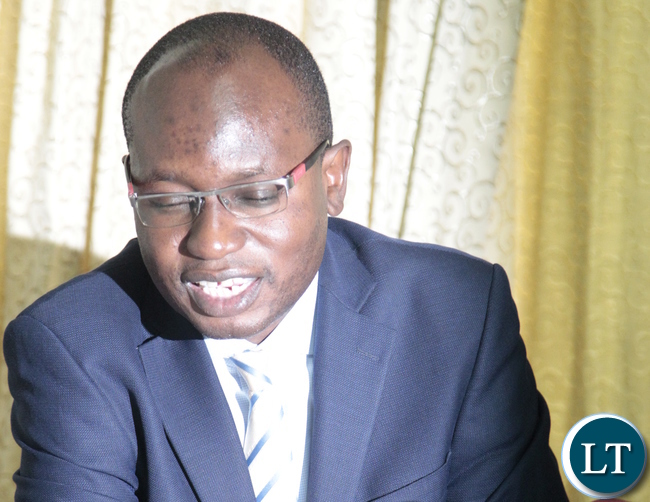 Special Assistant to President Lungu for Press and Public Relations Amos Chanda says Government knows what is best for Zambia as outlined by the bold austerity measures that President Lungu his government have been implementing.
"The Zambian government, President Lungu and honorable Mwanakatwe, working together as Cabinet know that what is best for Zambia and is what they have put across since November 26 when the President addressed the nation and outlined austerity measures."
Speaking when he addressed the media earlier today, Mr Chanda charged that government blueprint on sustainable development is yielding positive results from from significant budget control and expenditure.
"…That program has been ongoing and it is yielding results, there is a significant control of expenditure, there is a string adherence to budget credibility and principles. The Zambian government does not need an outsider to tell us that we must remove subsidies, we did remove them without any problem. There is no worry in government whatsoever about the status of the IMF program," explained Mr Chanda.
He emphasised that government is committed to working with credible programs that speak to the needs of the Zambian people.
Meanwhile, Mr Chanda revealed that the new Finance Minister Mrs Margaret Mwanakatwe will give policy direction outlining the control measures with regards to the Auditor General's report, realignment and restructuring of debt with the Chinese government and the Chinese contractors , and the position of the IMF, Zambia negotiations with regards to the balance of payments support program.
"…But I know she will say the IMF negotiations with Zambia will have to be constructed on the basis of what Zambia thinks is right for the country. He added that whatever program that will be be agreed upon will be pro poor with strong emphasis on social sectors and social cash transfer program, health, sanitation and education.
"..the government does recognize that fiscal consolidation, realignment of the debt profile and planning for the debt repayment, especially when the bonds are due, as matters that will be of priority," he said.
[Read 43 times, 1 reads today]