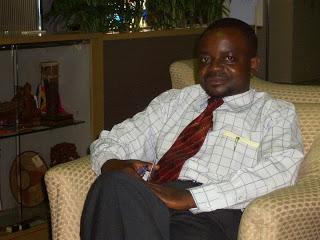 The Zambia Council for Social Development has charged that poverty in Zambia is man-made.
Council Executive Director Lewis Mwape says time has come for society to revolutionalize policies employed to ease vulnerability, income inequality and youth unemployment.
Mr Mwape observed that poverty could be curbed through investment in education and skills infrastructure that would absorb those who fail to cross the education sieving mechanisms that has given rise to the existing education pyramid. 
He said the ZCSD has an increasing discontent over ramifications created by the country's education pyramid structure which seems to confine learners to destitution and near extinction. 
"We also regret that the Ministry of Education has imposed unrealistic examinations policy that excludes and sentences children from poor families to poverty of ignorance and bars such vulnerable children from any progress beyond grade 7, 9 or 12.," he said.
Mr Mwape noted that at primary school level, a lot of children are enrolled but fail to reach or attain secondary and tertiary education and qualifications on account of lack of sufficient progression learning spaces.
"As an organisation we are grieved and puzzled that annually learners are pushed out of the education system as thousands of pupils and students fail to proceed beyond primary, secondary, college and university learning levels."
He added, "ZCSD is concerned that in the Zambian Education Pyramid structure, a lot of children and young people enrolled at primary level disappear and remain an accounted for. The same happens at secondary level. We see a lot more people entering college and university but only a handful graduate. Where do our pupils and students go to, do they evaporate?"
"ZCSD is aggrieved that in rustic Zambia,  the situation is more dire as a lot more children especially the girl-child is married off as early as the fourth grade, with parents seeking to profit on account of a sibling being too old to remain in  less rewarding classroom," Mr Mwape said.
[Read 18 times, 1 reads today]