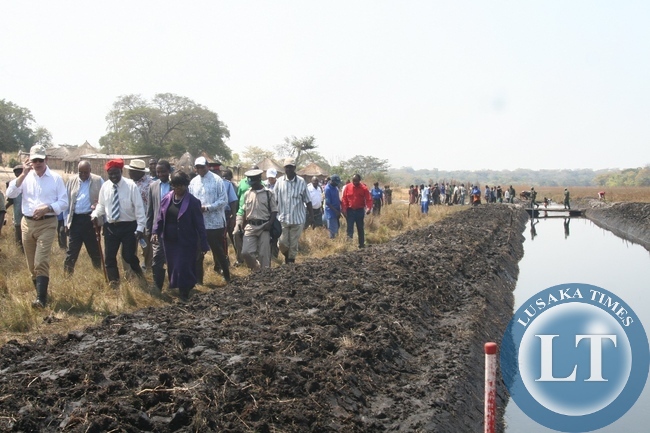 The World Bank has released additional finance amounting to US$14 million to support climate resilience projects in the Barotse Sub Basin.
The funds are additional support to the already existing US$36 million world bank funded Pilot Programme for Climate Resilience (PPCR) in the country since 2013, that aims to cement existing approaches on climate resilience and natural resource management.
ZANIS reports that PPCR Communications Specialist Chama Zimba said the US$14 million will deepen participation of the private sector in implementing adaption programmes on climate resilience.
Mrs. Zimba said the additional finance to the PPCR project is expected to benefit thousands of beneficiaries in adapting to effects of climate change.
She said the PPCR has approved over 1,000 community projects that are changing lives of over 100,000 people in 25 districts in Western, Southern, Central and Lusaka Provinces.
Mrs. Zimba said the PPCR is attaining the goals it set out of strengthening climate resilient planning and prioritising adaptation activities to enhance sustainable livelihoods.
She said the PPCR will be engaging the public through its new campaign of #Think 2044 to spur awareness among people of the anticipated adverse weather in 2044 and do something about it.
Mrs Zimba said it's imperative that the country starts to think and talk green in order to galvanise support and participation from people on protecting the environment.