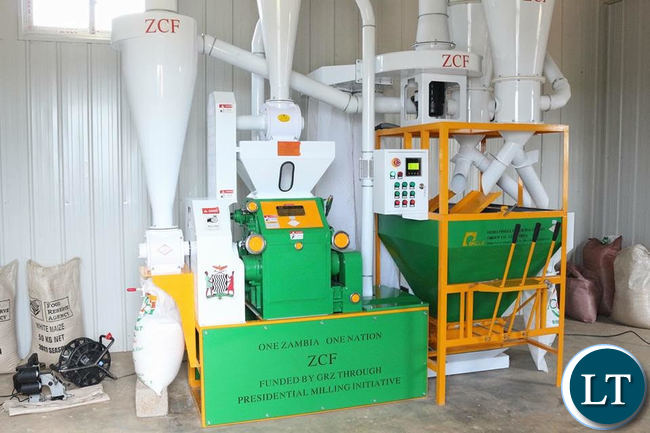 Zambia Cooperative Federation (ZCF) has completed the installation of all 33 Presidential solar hammer mills allocated to Serenje district.
Serenje District Cooperatives Union (SDCU) Manager, Caleb Ndameka confirmed the development in an interview with ZANIS.
Mr. Ndameka stated that out of the 33 installed milling plants, eight are operational.
He said the milling plants which are operational include Chilisha, Service Centre, Bulila, Chisebwa, Salapo, Fitebo, Kamyuba and Mapalo cooperatives.
Mr. Ndameka explained that the only challenge the operational milling plants are faced with, is lack of back up batteries to use when there is cloud cover.
He noted that the plants have created employment and reduced the distance people used cover to access milling services in different parts of the district.
Mr. Ndameka called on the cooperatives to be proactive and come up with innovative ways of running the milling plants to ensure that the project achieves its intended objective.
[Read 47 times, 1 reads today]