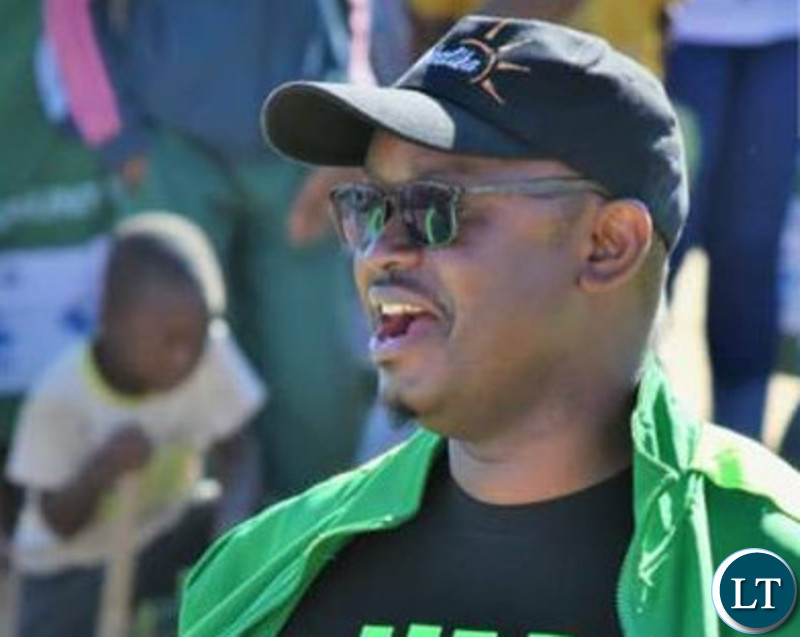 By Sunday Chilufya Chanda
As the day draws nearer for the Mangango Constituency By Election, we note that the United Party for National Development (UPND) has been conspicuously absent in the campaigns in the constituency and their silence in the been deafening.
Their silence is really designed to be a calm before the storm.
The UPND are a creature of habit. They use the same old tired underhand tactic of staying away from campaigns and then popping up in the morning of the last two days with their violence and then…petitions.
The UPND know that the people of Mangango have caught up with their negativity to development and they have now embraced the development agenda of the Patriotic Front.
The fact is that the beleaguered UPND are not campaigning because they know they're losing.
They should just man–up and admit it as opposed to being stunted cry-babies.
The Patriotic have been on the ground selling our manifesto and we have had very peaceful campaigns.
Civil Society has an opportunity to redeem their compromised reputation by being objective and going to Mangango to see who is campaigning and who is not.
UPND lack of campaign and their absence on the ground is typical of their plan to do what they do best – spending time on social media to disparage development while the PF are in the ground campaigning; and then they cry  foul and throw tantrums once they lose and their porridge hits the fan.
The leadership of the UPND must take responsibility, grow up and campaign peacefully!
For a party that is next month celebrating twenty years of existence, their violent juvenile tantrums are an embarrassment to democracy.
In fact, their poor performance is an embarrassing reflection on their leader of twelve stunted years.
Just grow up and do the right thing!
The Author is Patriotic Front Media Director At the Patriotic Front Secretariat Lusaka
[Read 304 times, 1 reads today]