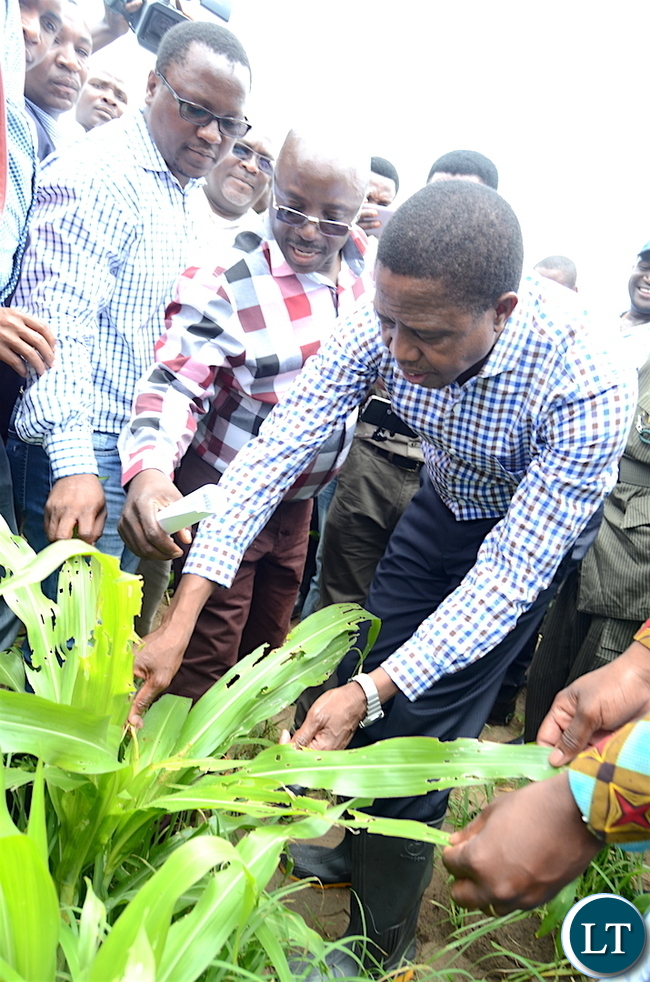 The Famine Early Warning Systems Network says the outbreak of Armyworm and stalk borer may compromise the Maize harvest in the 2016/2017 season.
In its latest report, FEWSNET says there is a widespread outbreak of both stalk borers and the fall armyworm, a pest closely related to the African armyworm and as at January 9th, Disaster Management and Mitigation Unit (DMMU) reported that an estimated 129,000 hectares were affected, of which 68,016 ha could potentially need to be replanted.
It said the affected area represents about 9 percent of the average planted area to maize annually.
The worst hit areas include parts of Southern, Central, Lusaka, Copperbelt, Eastern, and Luapula Province.
Farmers are being provided pesticides to help bring the situation under control and an alert has been issued to farmers and the public by the DMMU.
Government under the coordination of the DMMU and the Ministry of Agriculture is providing pesticides to farmers to help bring the situation under control.
FEWSNET says even with large in country stocks, maize prices remain high as the peak of the lean season commences and demand for staple food from the market rises.
It said this is keeping maize meal prices at levels that are much above the five-year average.
"Prices are exceptionally high in the towns bordering the DRC due to the high demand for Zambian maize, even with the maize export ban in place. Traders continue to informally export maize meal through unusual routes between the two countries. The resulting high prices on the Zambian side are compromising consumer purchasing power," it said.
[Read 32 times, 1 reads today]