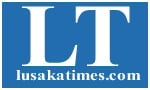 This year marks the 10th year that this website has been serving content to the visitors, whom we consider to be the main supporters the site since re-branding in January 2007. The first post was made on the 6th of January. It was not until 22nd January 2007 at 11:42 AM that the first comment was posted, and it was not by the usual suspects. The first person to post a comment was one with a screen name called Bena Ndola on this story click here. Since then, we have been very faithful in preserving every story and every valid and legitimate comment that has been posted on Lusakatimes.
To continue preserving the content and comments for the next 10, 20, 30 years and beyond, we will be making non-visible major changes to the backend systems of our website over the weekend. Over the last 10 years, we have accumulated a lot of technological artifacts that have become relics and need to be expunged from the site. As a matter of fact we have been working on improving some backend systems without having to take the site offline, and this explains some of the high latency that you have experienced on the site lately, especially during this week. Latency has been extremely high and we sincerely apologise for the pain and inconvenience caused, without prior warning.
Some of you must have noticed that the accuracy of the flag detection engine has improved. It indeed has grown from a paltry probability score of 0.23 to a more sensible current score of 0.76. You can safely bet that the flags shown against a person posting a comment is now 76% accurate and we shall continue to work on that to get to the famous five nines in accuracy.
Expect intermittent site availability over the weekend and the situation could get worse between the hours of 21:00 and 04:00 ZMT . During this period, there is a high probability of valid and legitimate comments posted getting lost, forever.
As with all things major, we expect teething problems to last for another week before we can be back to 100% normality. Once we have reached normality, we will post a new update. We hope to share the emerging challenges in keeping this site available and share some parts of our plan for the next 10 years. Yes, we will include in our next 10 years plan, a strategy to aggressively address the legendary and well documented appalling language quality in a lot of the content that is published, tweeted and indexed. We could win an award for this!
Once again, we apologise for the inconvenience caused, and from the bottom of our hearts, we thank you for the support you have rendered to lusakatimes.com over the last 10 years by  either coming to the website to read content and  post comment on issues or sending us content to publish.  We are very grateful for this.
Team LT