Time Posted: October 31, 2014 4:00 pm
Kabwili denies saying the Attorney General should be arrested for forcing Edgar Lungu to handover power to Guy Scott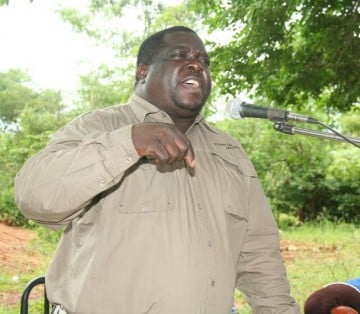 Outspoken Sports Minister Chishimba Kambwili has vehemently denied reports of attempting to cause chaos in a cabinet meeting over the transfer of power from Defence Minister Hon. Edgar Lungu to..
Guy Scott can act as President in the interim , but can't run for presidency-Chipimo
Time Posted: October 31, 2014 1:24 pm
Opposition National Revolution Party ( NAREP ) leader Elias Chipimo has poured cold water on assumptions that interim President Dr Guy Scott can stand as candidate in the Presidential by-election…
PF cadres in Lusaka demand to know who revoked Edgar Lungu's appointment
Time Posted: October 31, 2014 6:18 am

Scores of PF youths marched through Cairo Road to Cabinet Office on Thursday afternoon protesting against the appointment of Vice President Guy Scott as acting President. The cadres who sang..
President Sata to be laid to rest on November 11th
Time Posted: October 30, 2014 4:44 pm

Secretary to the Cabinet Roland Msiska has announced that President Michael Sata's body will arrive in the country on Saturday, November 1, 2014. Addressing a news briefing in Lusaka this..
More Stories in Archives