Time Posted: April 24, 2014 5:39 pm
Nevers Mumba makes a passionate appeal to all NEC members to attend Saturday's meeting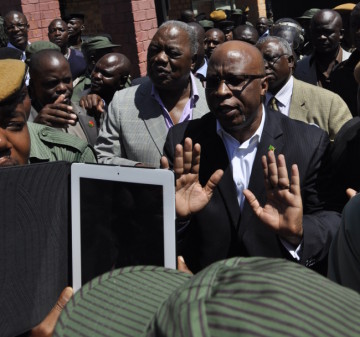 MMD President Nevers Mumba has made a passionate appeal to all members of the National Executive Committee to attend Saturday's meeting. In a statement issued in Lusaka, Dr Mumba stated..
Over Dependance On Externally Developed Technologies Worries Government
Time Posted: April 24, 2014 2:07 pm

Government says it is concerned with country's dependence on externally developed technologies and importation of finished goods and services. Education Minister Dr John Phiri said the continued importation of goods..
Zambia's economy heading out of turbulence following issuance of $1 billion bond-Yamba
Time Posted: April 24, 2014 8:19 am

ZAMBIA'S economy is headed out of turbulence following the recent issuance of the US$1 billion Sovereign Bond, Secretary to the Treasury Fredson Yamba has said. Mr Yamba said the international..
Government declares 3 days National Mourning for the late Dennis Liwewe
Time Posted: April 23, 2014 6:42 pm

Government has declared a 3 days national mourning for the late Dennis Liwewe who passed away on the early morning of Tuesday due to liver complication. The period of national..
More Stories in Archives